Mask and Mist Skin Recovery
Regular price

Sale price

$60.00
Mask with Thanaka powder 2 or 3 times a week if you have acne or pimples.
Thanaka has been used in Myanmar for centuries as it is naturally anti bacterial and promotes smooth skin.
Apply a little water to the powder to form a thin watery fluid. Apply to spots or areas with acne. Let it dry and leave on for a couple of hours. Wash it off with a gentle facial wash.
Anti Acne Face mist is a " toner" that can be applied to skin anytime. Best after cleansing. Containing mangosteen extract that reduces C. Acne bacteria ( that causes pimples) on the skin. Formulated with USDA Organic Rose Hydrosol, this face mist is a must have for any acne prone skin.

Use this as first layer before any other skin care, and its very helpful if you still need to wear masks for long hours.

See gallery pics of customer's recovery using this set.
 
 
Full Ingredient List

Anti Acne face mist

Rose Hydrosol, Mangosteen Extract (Garcinia Mangostenana L), Lactobacillius Ferment, Scutellaria Baicalensis Root Extract, Glycyrrihiza ( Licorice) Root Extract, Glycerin.

Thanaka Mask

100% Thanaka Powder (Limonia acidissima)
Skincare Step

Mask 2 or 3 times a week with Thanaka Mask. Mist toner every day after cleansing.
Best Before

Thanaka Mask Best before 06/24 Anti Acne Mist Best Before
Share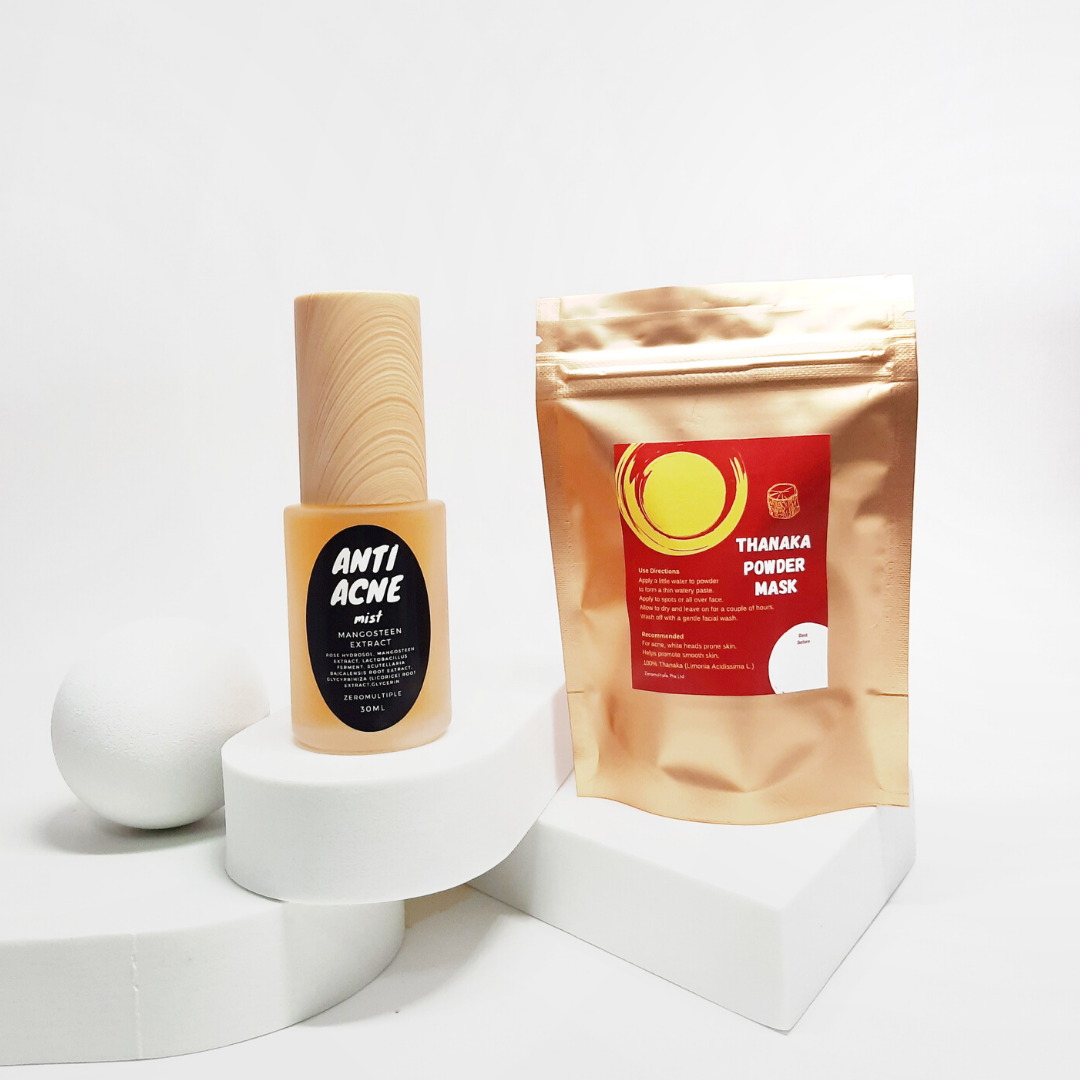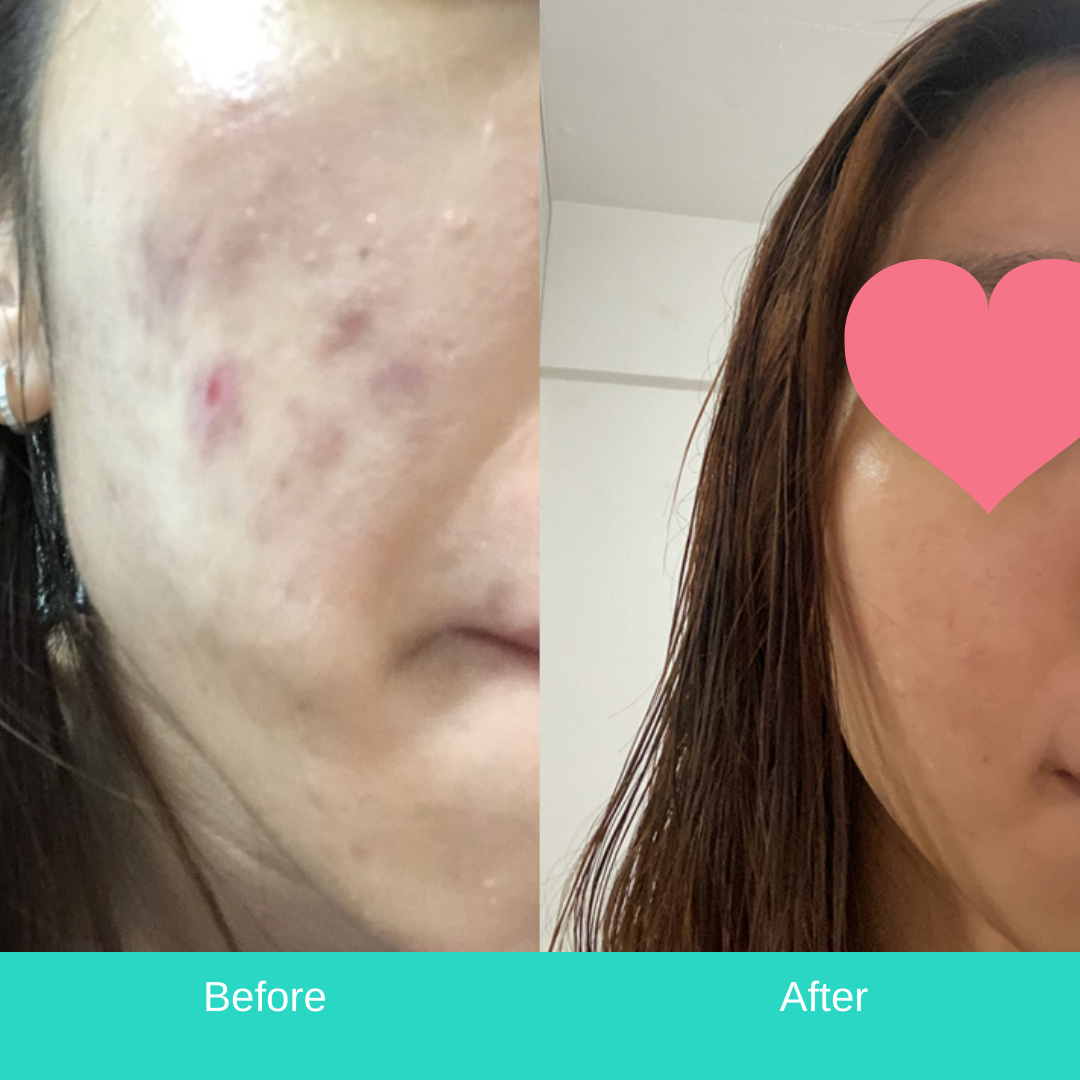 FAQs
Mask and Mist Skin Recovery

How soon will i see skin improvement? Generally the skin should be less inflammed after 1 week . Skin healing takes time. Be consistent in your routine and you will get to clear skin in time.