SUIINATURALS BB FACE POWDER
Regular price

Sale price

$22.00
Inspired by Asian Heritage Botanicals. Our Iconic BB powder is skincare makeup.

BB Face Powder offers medium coverage with skin protecting Thanaka from sun's heat and Coix Lacryma Jobi to reduce the appearance of hyperpigmentation and exquisite Pearl Powder to restore skin's health and glow. 

Thanaka helps protect against sunburn, smoothens the skin and prevents acne.
Pearl Powder helps to lighten pigmentation spots and brightens skintone over time.
Coix Lacryma ( Coix Seed extract) is anti melanogensis.

Titanium Dioxide and Iron Oxides are mineral pigments used to color adjust the face powder to be worn as makeup.

Suitable for normal, sensitive, acne prone skin.

Available in 7 Shades.
04 Fair Beige, 06 Natural Beige and 09 Tan Beige, Deep Beige 014R, Deep Beige 014N, V.Deep Beige 018R, V.Deep Beige 018N.
We are working on reformulating our deeper shades. Thank you for your patience and stay tuned!
General Guideline : The average singaporean chinese women can wear fair beige or natural beige. Choose Fair beige if you wish to have a brighter look. For medium tone malays and indians sisters, your range could fall between Tan Beige and 014 and 018. R denotes Red undertone. N denotes Neutral undertone. (Please note these are very general guidelines)
Please try our powder sample kits if you have any doubts or whatsApp us at 89222739 , so we can give you a rough recommendation.
Note:
Small size 4.5 gram ( In white case with puff)
Large size 9.0gram ( In black case with swivel sifter. Does not come with puff)
Full Ingredient List

Made with Limonia Acidissimia L. ( Thanaka), Coix Lacryma Extract ( Coix seed powder), Pearl Powder, Titanium Dioxide, Iron Oxides.
Skincare Step

Apply BB powder as final layer after all liquid skincare . Powder is best applied with a kabuki brush ( tightly packed bristles) to deliver medium coverage effect.
Best Before

Current batch is Best before 04/24
Share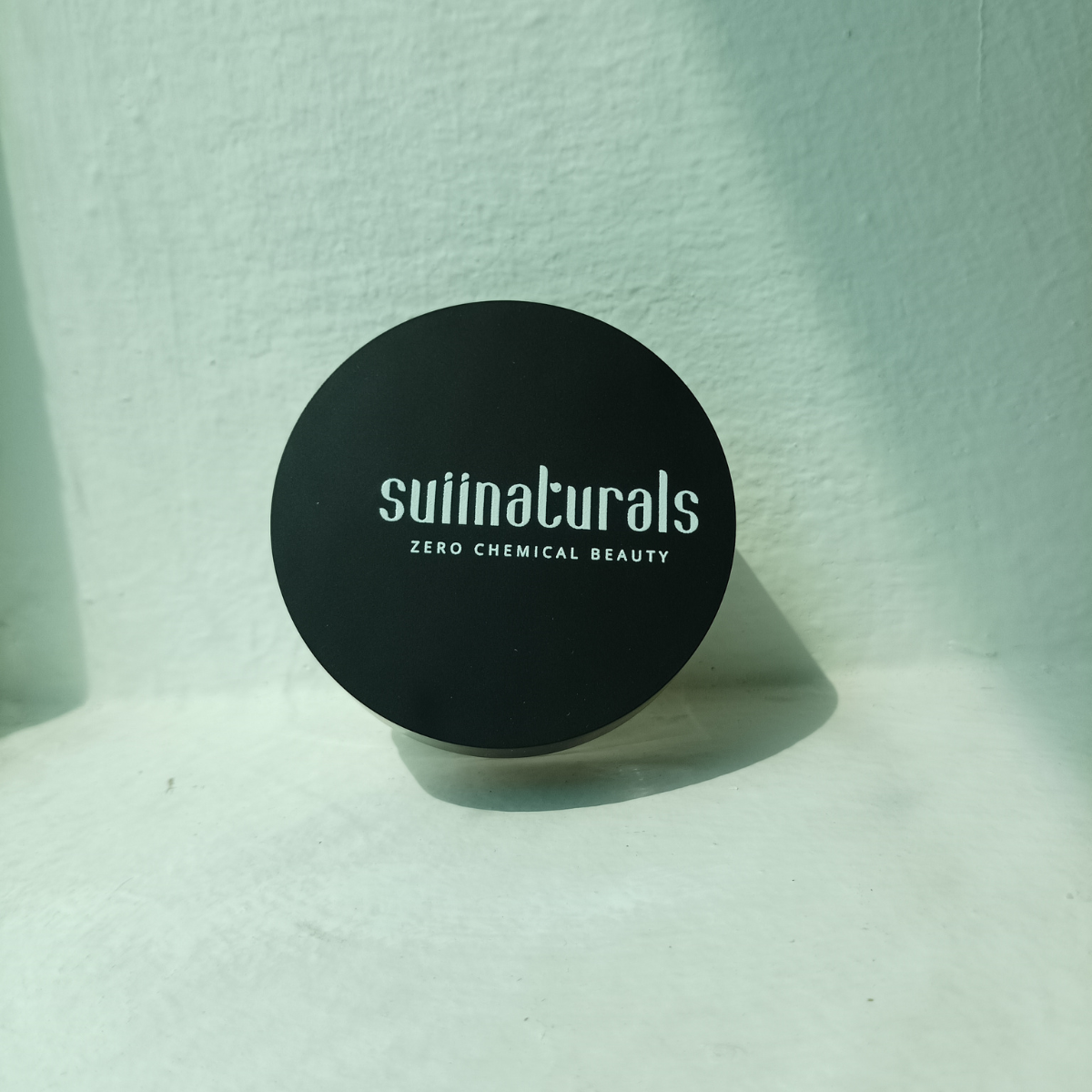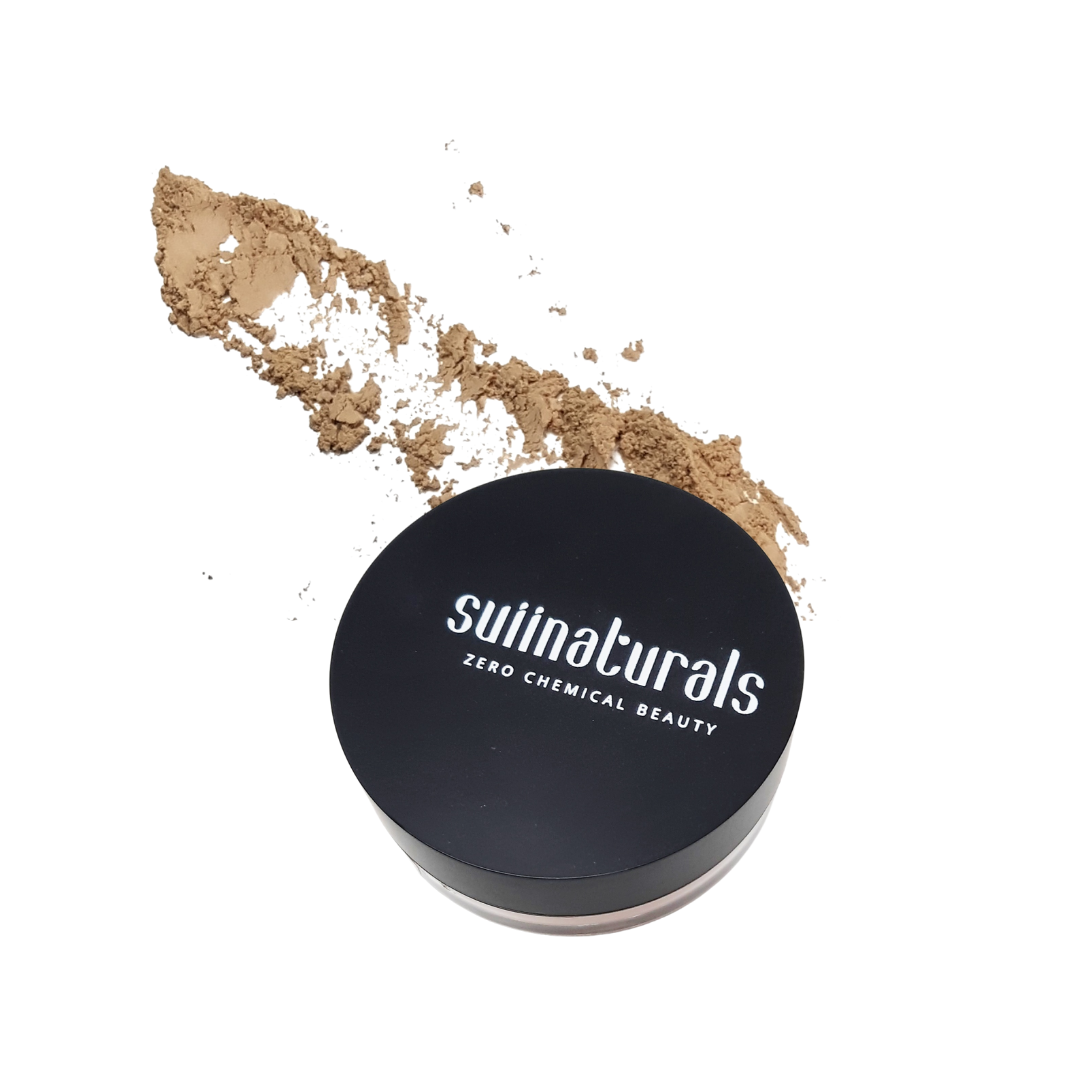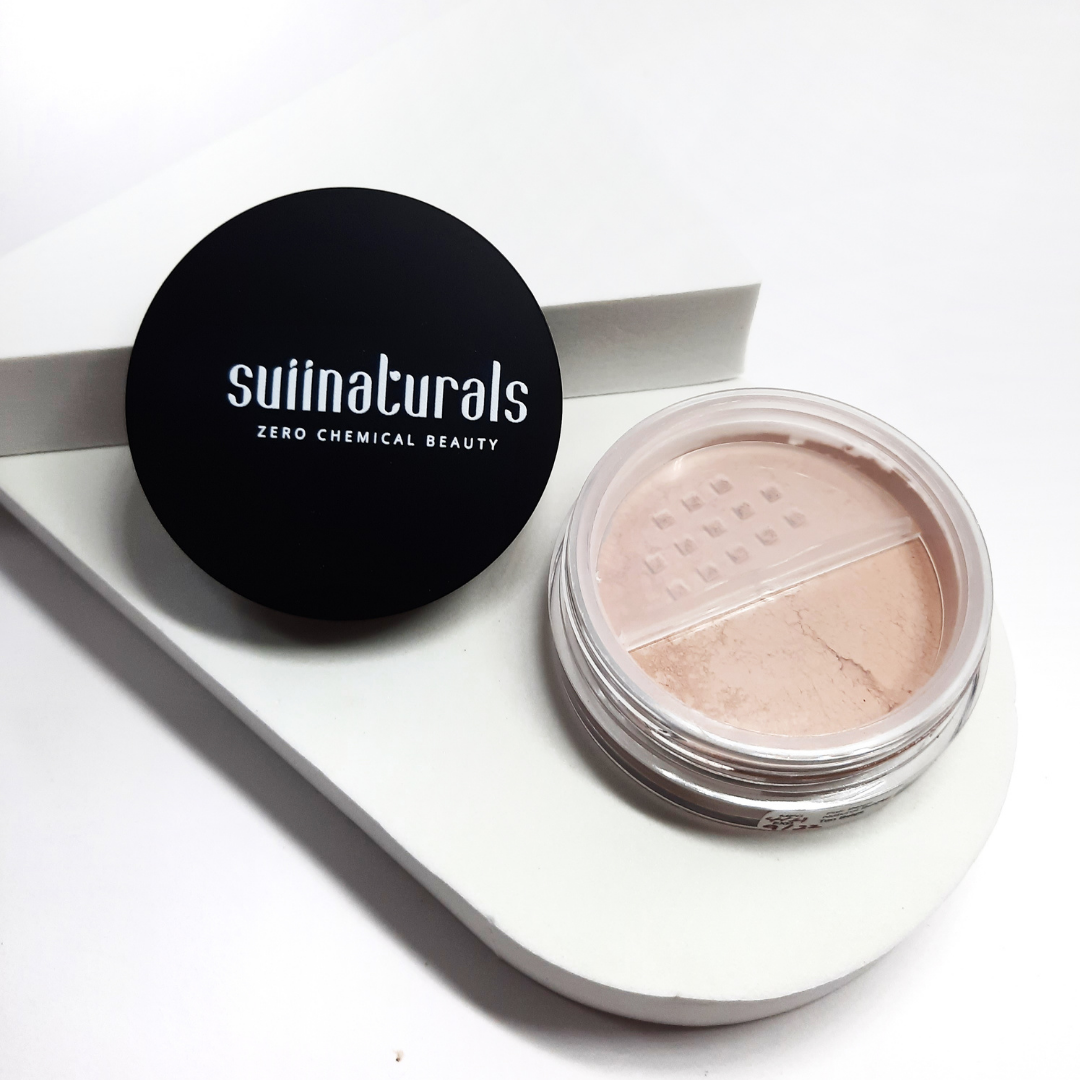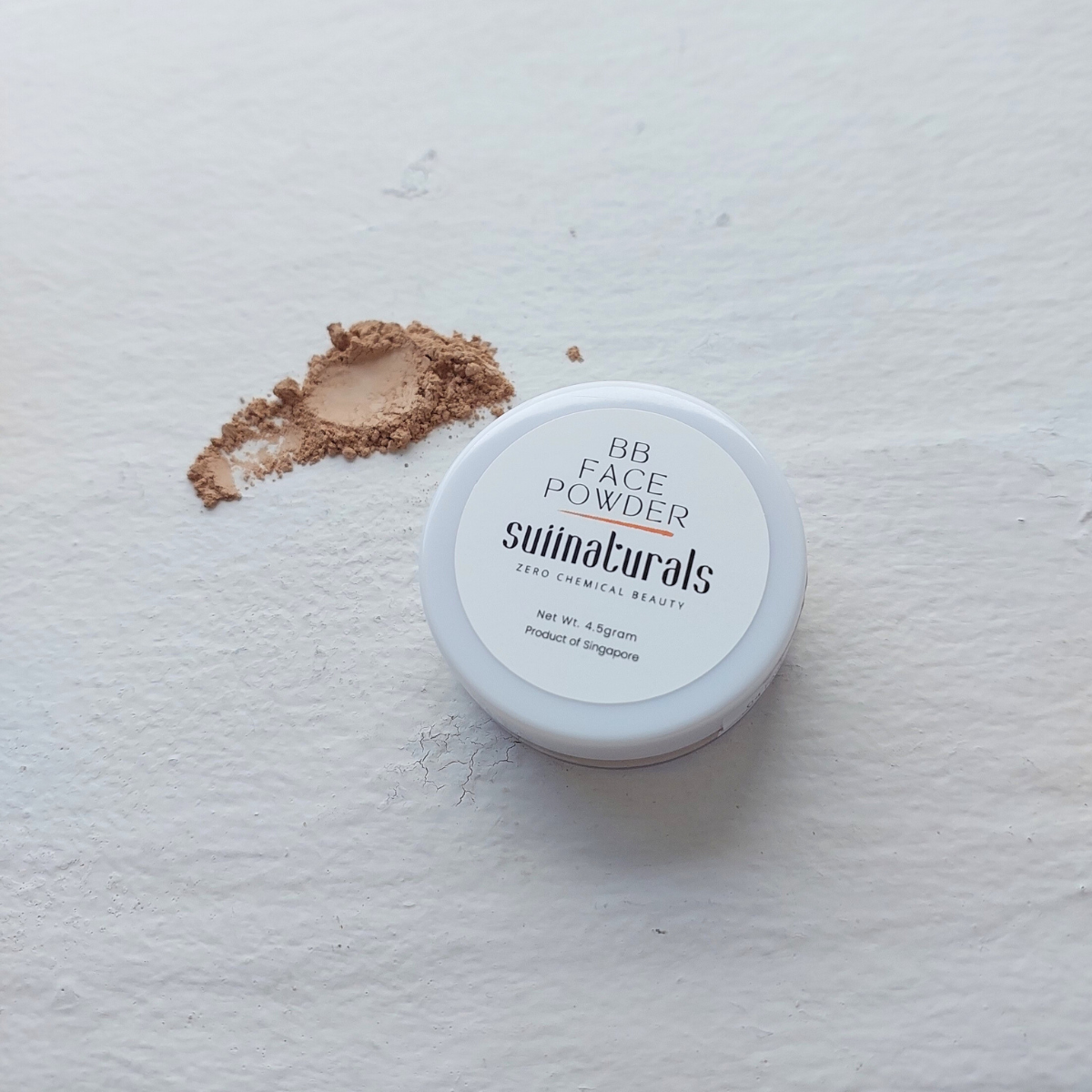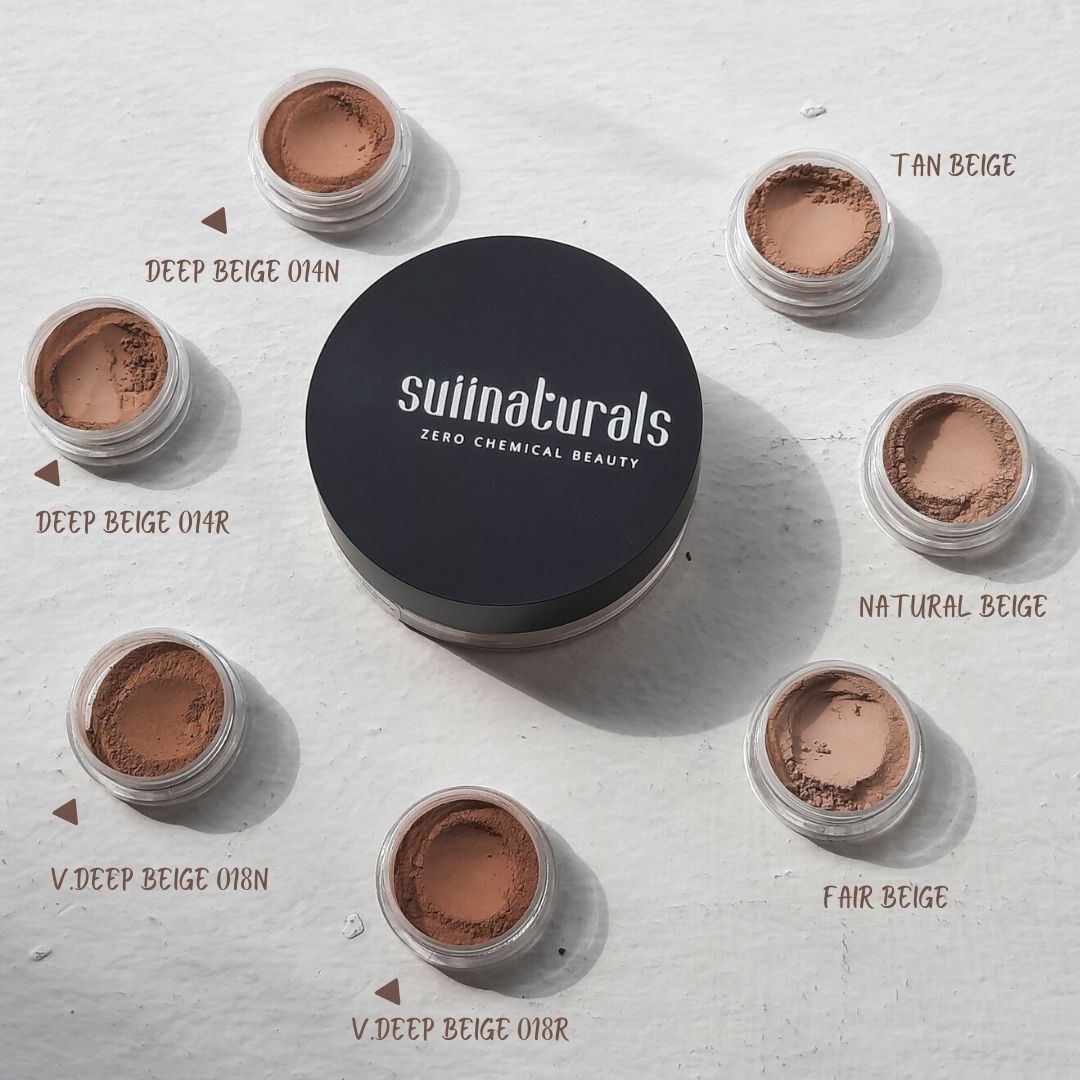 FAQs
SUIINATURALS BB FACE POWDER

Will this clog the skin? No, but it would be good to use an oil based makeup remover to remove at the end of the day.