Acne Clear & Smooth Set
Regular price

$74.00

Sale price

$66.00
Recommended for folks with acne/maskne  with visible pimples and whiteheads.
Acne Clear & Smooth Set Includes
Clear Skin Facial soap ( Lavender Lemon ). Approx 105 gram. Soap net will be provided.

Gentle cleanse without stripping the skin. Use lather to wash face gently.

AntiAcne Mist  30ml

Formulated with mangosteen extract to reduce P.Acne Bacteria. Mist over skin after cleansing and before applying other skincare products.

Thanaka Mask

Mask 2 or 3 times with Thanaka powder to clear big spots. Add water to powder to form a watery fluid and apply. Let it dry for 2 hours and wash off.
See recommended routine. This routine also helps in acne prevention. See skin transformation in picture gallery.  XJ suffered from stubborn acne but achieved clearer healthier skin in 2 months with this set!❤️🤗
Full Ingredient List

Clear Skin Facial wash Bar

Saponified oils of coconut, olive, rice bran oil. Lavender and Lemon essential oil.

Anti Acne Mist

Organic rose hydrosol, mangosteen extract, lactobacillus Ferment, scutellaria baicalensis root extract, glycyrrhiza (liquorice) root extract.
Thanaka Mask
100% Thanaka (Limonia acididdima)
Skincare Step

Step 1
If you have inflamed spots/white heads, mix the Thanaka powder with a little water to form a thin watery paste and spread thinly on spots or all over face. Wait for 1 hour or for paste to dry. Rinse off when desired. Thanaka sticks pretty well to the skin, ensure thanaka is all washed off. Masking with thanaka 2 or 3 times a week helps to clear spots.
Step 2
Cleanse face with facial bar. Lather soap with soap net. Use the foam to wash face gently, Rinse with water. Do not apply the bar with net directly to the face.
Step 3
Mist face with anti acne mist. Mist contains mangosteen extract which you will want it to enter into your pores. Use it as only layer before bedtime. During day time, use as first layer before other skincare.
Best Before

Facial Wash Bar Best Before Oct 23 Anti Acne Mist Best before08/24
Share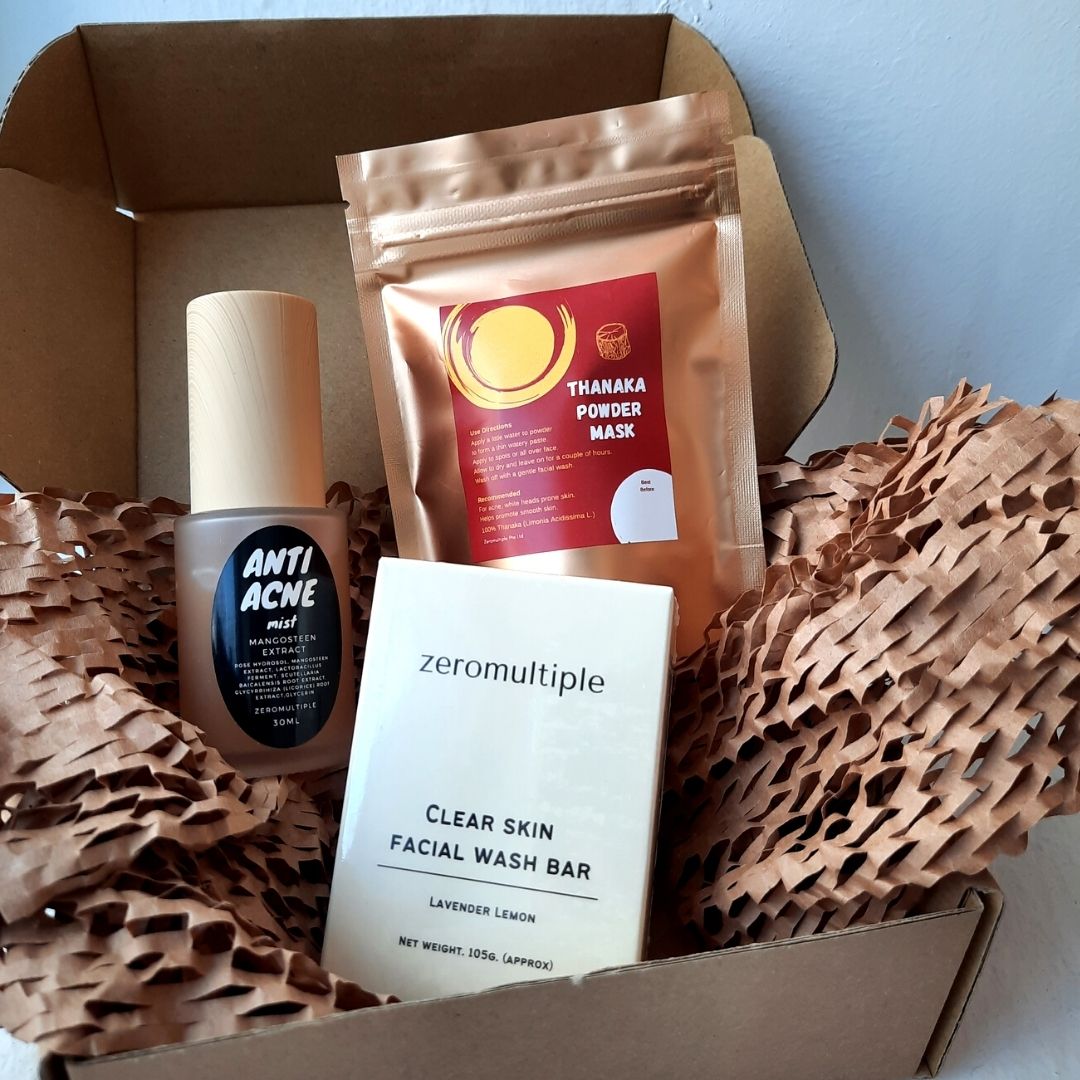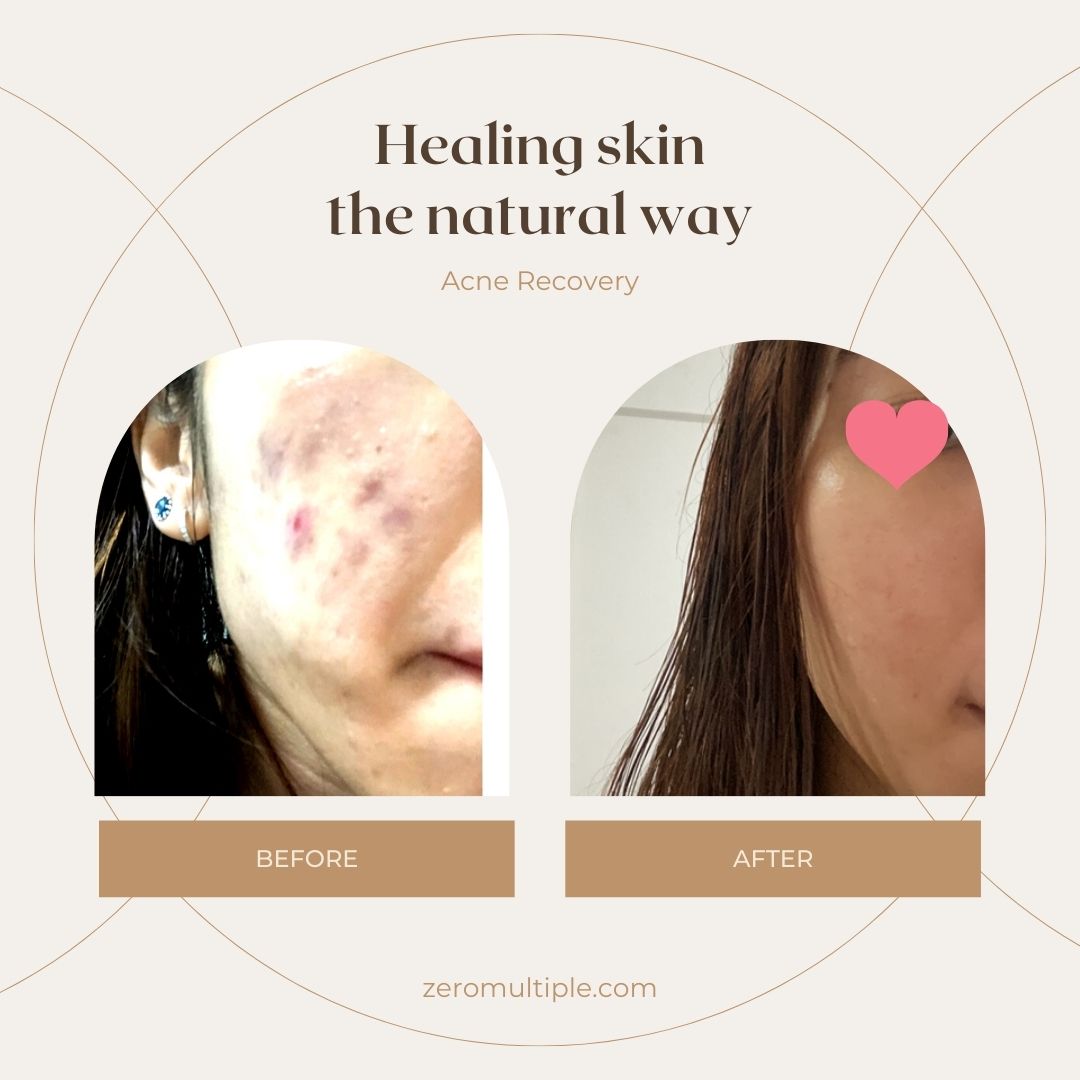 FAQs
Acne Clear & Smooth Set

Its never the sebum ( oil ) that your face secretes that causes pimples. Its the bacteria. C. Acne acne bacteria feeds on sebum and causes breakouts. Targeting C. Acne bacteria is key in managing acne prone skin. Mangosteen extract in our skincare helps to kill C. Acne Bactera.