Bulk or Preorder_Anti-Hairfall Shampoo Bar
Regular price

Sale price

$38.00
New and Improved with Added Silk Protein!

Rosemary Lavender Anti-HairFall Soaps helps reduce hair fall. If you have drastic hair fall from commercial chemical based shampoos, switch to our natural shampoo bars today!
No conditioner required.
Combs through with a wide tooth comb.
Current product now comes 

Our recommendations:
This original formula with and without silk is good for oily scalp and hair. If you have dry hair, you might need additional conditioner.

Preorder Terms For Anti-hairfall Shampoo bar ( Bulk order)
As these soaps are handcrafted by cold process the cure time for these soaps are approximate 6 weeks.  It means you have to wait 6 weeks for your order to arrive. 6 weeks cure time is standard for cold process soaps.

Please try our samples before committing to a larger purchase.

To Order, please submit your order by the 7th of every month in order to receive your order by the end of the following month. For example, submission by 7th March 2023 , you will receive your order by 30th of April 2023. If you missed the cutoff (7th), we will slot in your order in the next production round.

Each half log or full  log order will come with 2 FREE pieces of soap nets.
1 soap log equals 8 pieces. Half a soap log consists of 4 pcs. The soaps will be cut and wrapped individually.
Buying in larger quantity helps you reduce costs and it is also more effective for us to produce.

Each piece is approximately 100gram.
 
Full Ingredient List

Saponified oils of coconut, castor and Rosemary and Lavender essential oils, silk protein
Skincare Step

Place bar in soap net and lather under running water. Use lather to wash the body of hair. Use remaining lather on hands to wash scalp is necessary ( if your scalp is very oily). Rinse well.

You many need to pair this shampoo bar with an conditioner. ( look for a liquid conditioner eg Aromatica Rosemary Conditioner).
Best Before

Each New batch has an expiry of about 2 years.
Hurry, only 5 items left in stock!
Share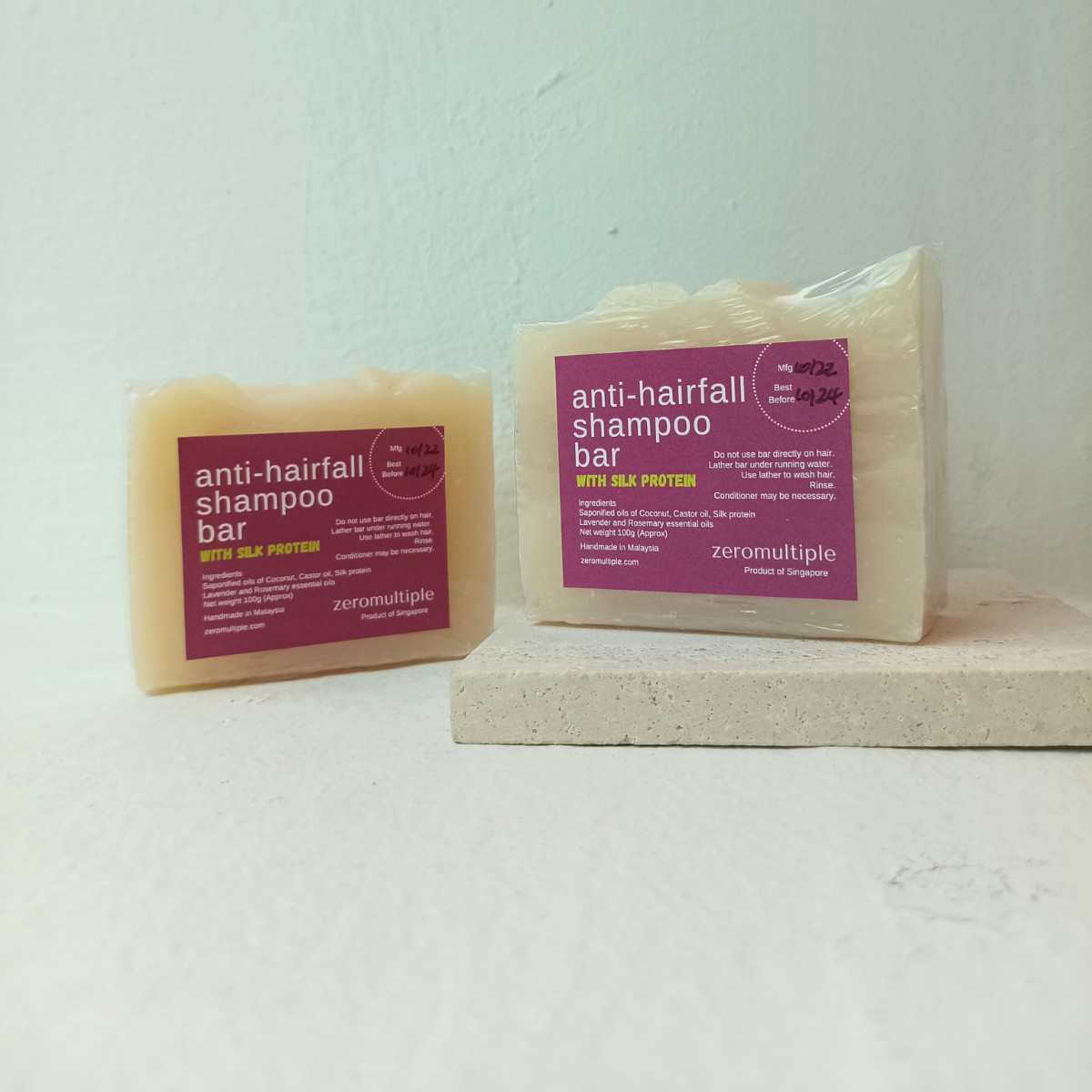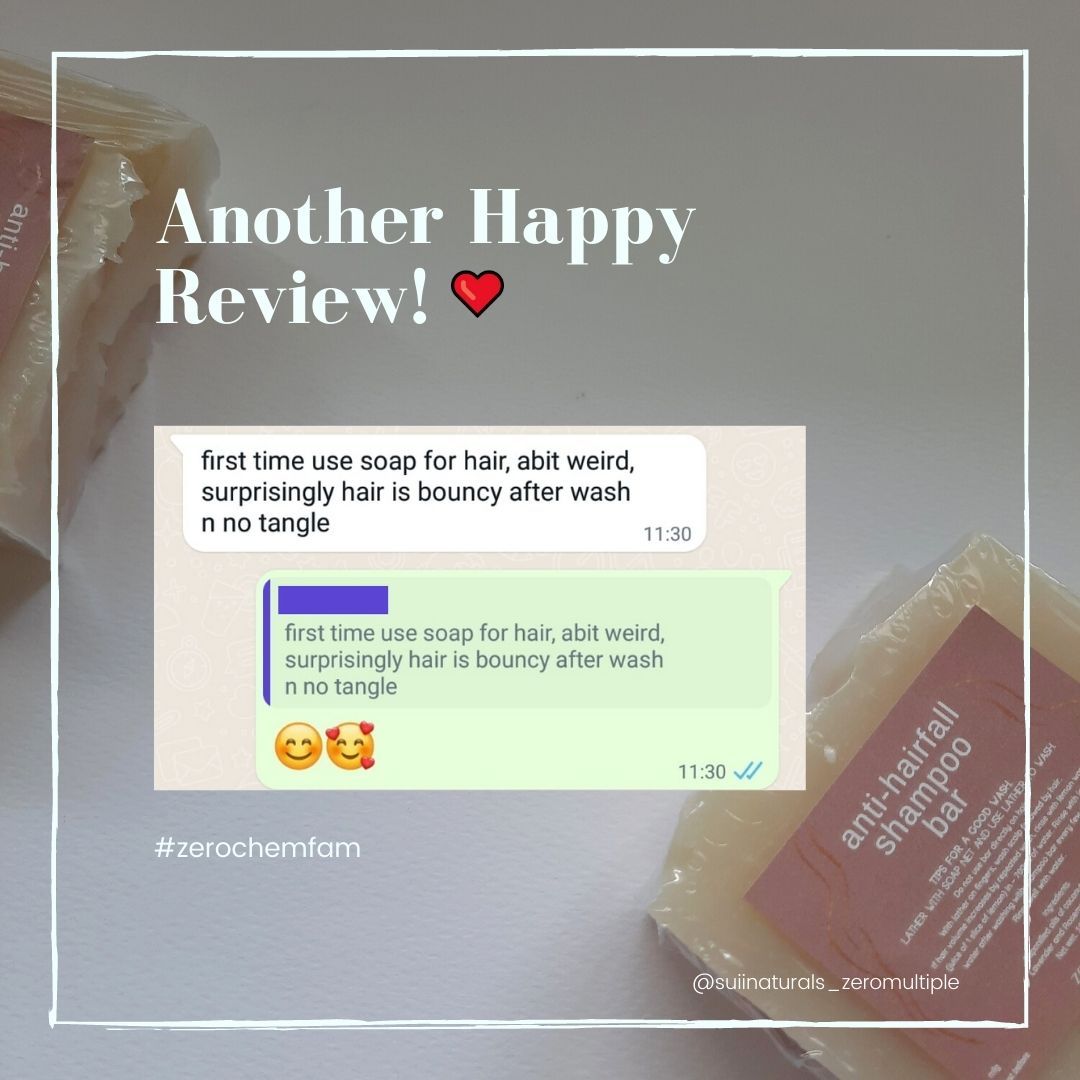 FAQs
Bulk or Preorder_Anti-Hairfall Shampoo Bar

Is washing your hair with soap damaging? Only sulphate based shampoos does that. Not if it is cold process soap. Coid process soap are made with moisturising oils and most times do not need a conditioner. This current anti-hairfall shampoo bar formula should allow you to comb through with a wide tooth comb (without tugging) after washing.