Natural Hair Dye Pure & Plante
Regular price

Sale price

$29.00
Pure & Plant Natural Hair Dye

100% natural plant based hair dye is here! Pure & Plant Natural Hair Dye is a 100% herb based hair dye that confers natural color on white/gray hair. More than a natural dye, it contains very beneficial herbs such as Fenugreek to help promote healthy hair, scalp and hair growth.

Because it does not contain any chemicals, you can use regularly every month or 2 months to touch up your outgrown white roots or do full head dye for hair treatment and conditioning.

It is convenient to do this yourself at home. There is no need to visit the hair salon and waste 3 hours sitting there. You can watch a movie, or do your own things at home while you let the hair dye works it magic.

Pure & Plant Natural Hair Dye Starter kit

Consists of 1 pack of Step 1 Herb blend (Copper brown, 80g) and 1 Pack of Step 2 Herb Blend 80g (Deep Brunette). An 80 gram pack is good for long hair ( up to bra line). For shorter length hair, you can divide the powder pack accordingly.
For example, Half a pack for shoulder length, or ¼ pack for root touch up. For unused left over wet mixture for step 1, you can store in the fridge for up to 3 months. Please use within 3 months for future applications. (Note: Wet Step 2 mixture cannot be stored. Mix what you need and use it up immediately).

What is in the Starter Kit set?
1 pack 80 gram STEP 1 Copper Brown herb powder blend
1 pack 80 gram STEP 2 Deep Brunette herb powder blend
1 bottle 10 ml coconut oil
1 pack of disposable gloves and shower cap
1 applicator comb
1 Instruction card

You can apply the paste with the applicator comb provided in the starter kit or pour the mixture into a squeezable sauce bottle and apply. See this video.
Delivery Schedule 
If there is existing stock  (Please allow a couple of days  for your order to reach  your doorstep by our local delivery partner J&T.) This product can be backordered. Your order will be sent to you after we have received the stock. We will notify you.
Standalone Step 1 and Step 2 are now available for purchase.
All standalone packs comes with 10ml of coconut oil.

Our Recommendations:
If you have not tried this natural hair dye before, please consider the starter  kit which includes both step 1 and step 2 powder and application accessories. Because everyone's hair color outcome will be different so we recommend you do both steps so you know which step to buy next time.
Full Ingredient List

Lawsonia Inermis,Centella Asiatica Leaf,Eclipta,Aloe Barbadensis,Rhus Glabra,Black Bean,Camelia Sinesis,Rubia Tinctorum,Cocos Nucifera,Citrus Lemon,Gingiber Offinale,Trifolium,Azadirachta Indica Leaf,Centella Asiatica,Hibiscus Rosa,Trigonella Foenum-graecum (Fenugreek)
Skincare Step

Application Instructions

Mix Step 1 powder with water in a bowl or container until yoghurt paste like consistency, add half a bottle of coconut oil and mix well. Apply on hair using hair applicator brush.For good coverage, make sure each strand of gray/white hair is coated with paste mixture. Cover hair with a shower cap or cling wraps and leave on for 3 hours.
After 3 hours, rinse and wash with shampoo and conditioner.
Apply Step 2 the next day.
Mix Step 2 powder – repeat no. 1 above to prep mixture and leave paste on pair for 30 mon. Rinse, Shampoo and conditioner. Step 2 Mixture cannot be kept in fridge for future touch up, it will lose its efficacy, therefore just mix how much you need to use. Balance step 2 dry blend keep in dry area.

For Step 1 and 2, maintaining damp hair is key to achieving a good dye result. Color transfer stops when the hair dries out. Hence, we recommend you keep your clingwrap or shower cap on during the leave on phase.
Result

Step 1. Ideal Color is dark reddish copper on grey hair. If your result is very light golden brown, please redye Step 1 again the next day or few days later to obtain the ideal color then you may move to Step 2. Natural dye takes time as it does not contain any chemical substances. The more time your apply, the color will darken.



If your hair is dry, do apply conditioner after washing off the natural dye.



Everyone's result may vary slightly as especially if you have chemically treated hair. Take some time to outgrow your chemical portion and try on natural untreated hair.



Special Note

To switch from chemical to herbal hair dye is a journey. If you have chemically treated/dyed hair, we recommend to try touch up first on your outgrown hair roots first with the natural hair dye. When you have out grown or trimmed off your chemically treated portion of your hair, you can do full hair dye. From experience, this herb blend could be dry for chemically treated hair. This herb blend hair dye works best on natural, non-chemically treated hair.
Best Before

Best used before 6 months after purchase.
Hurry, only 12 items left in stock!
Share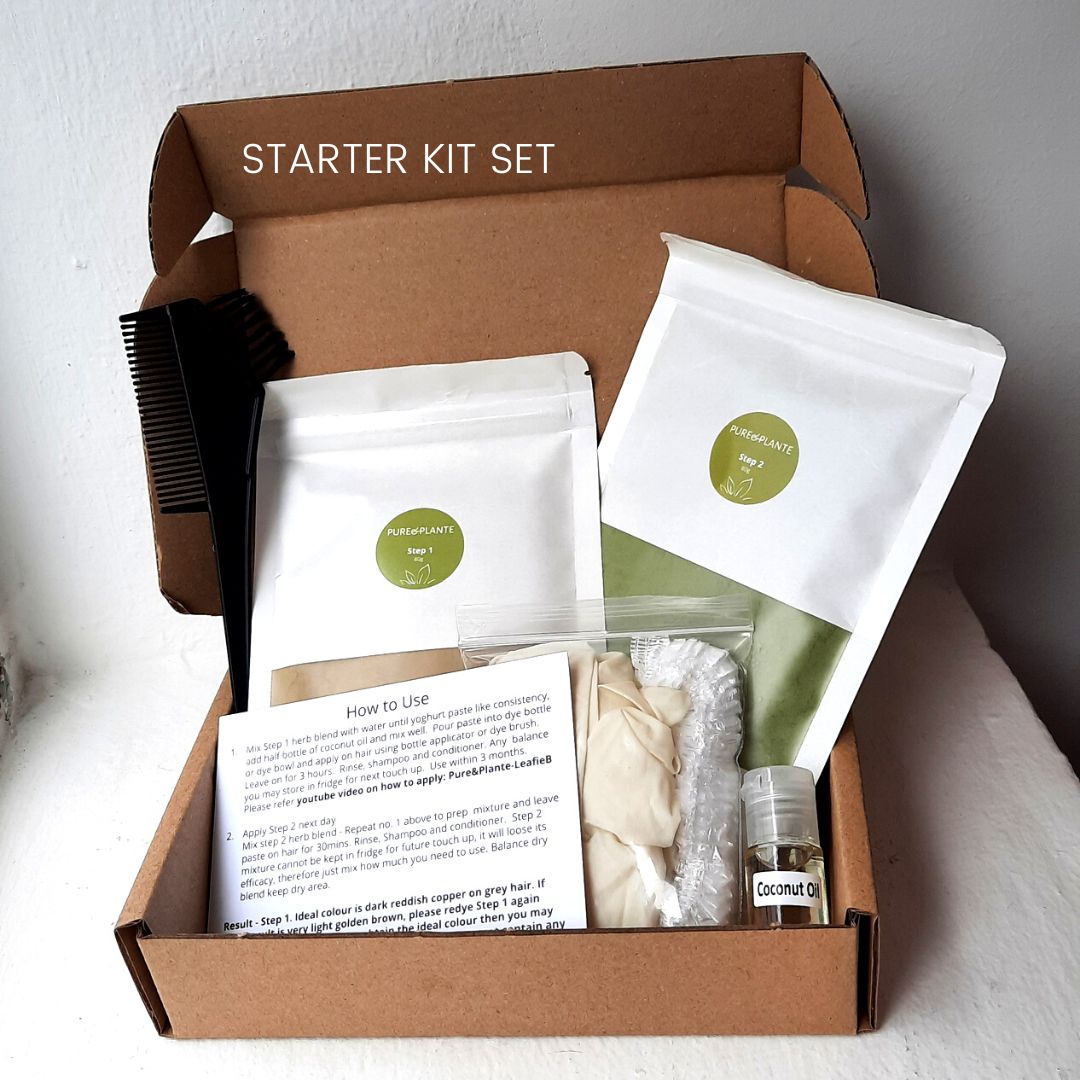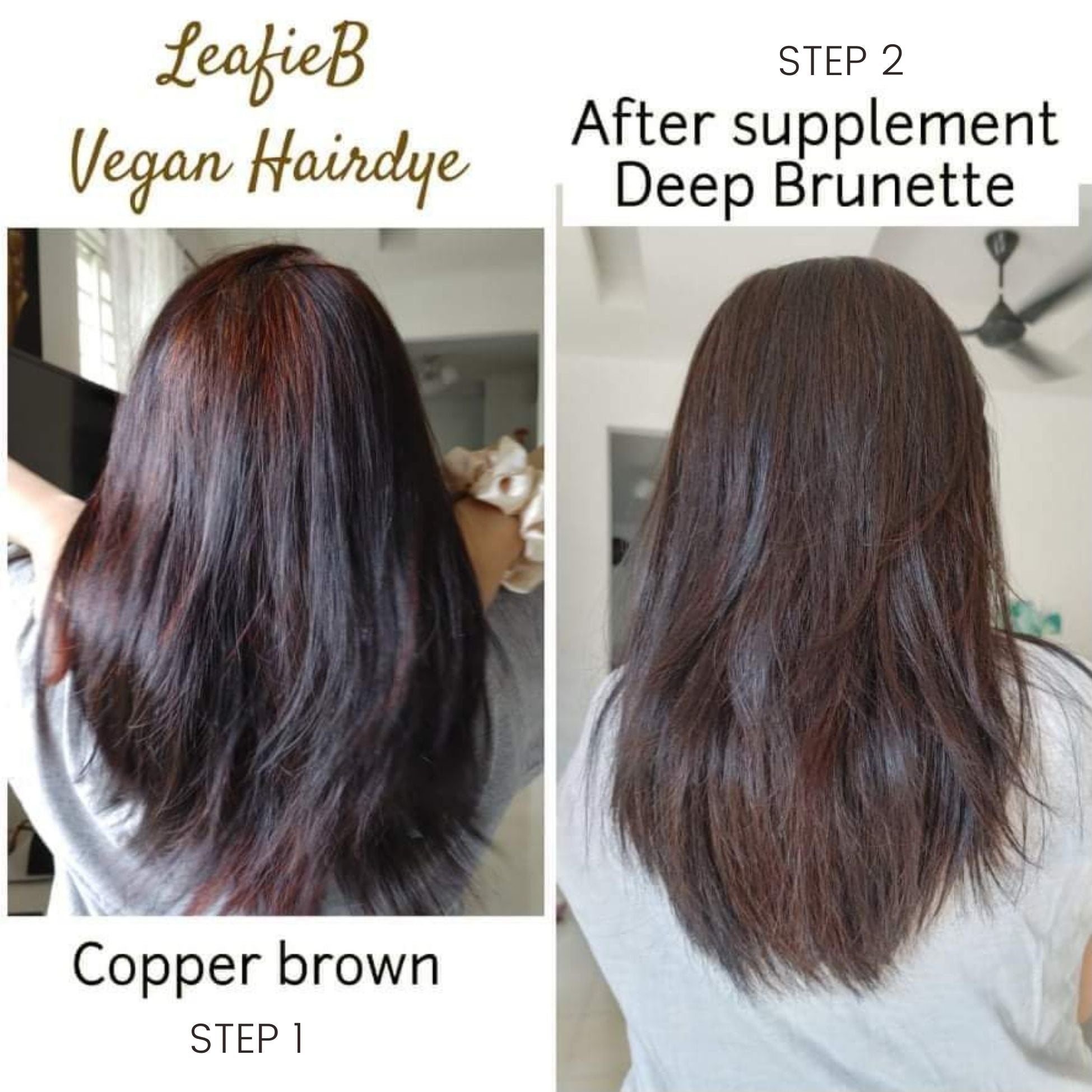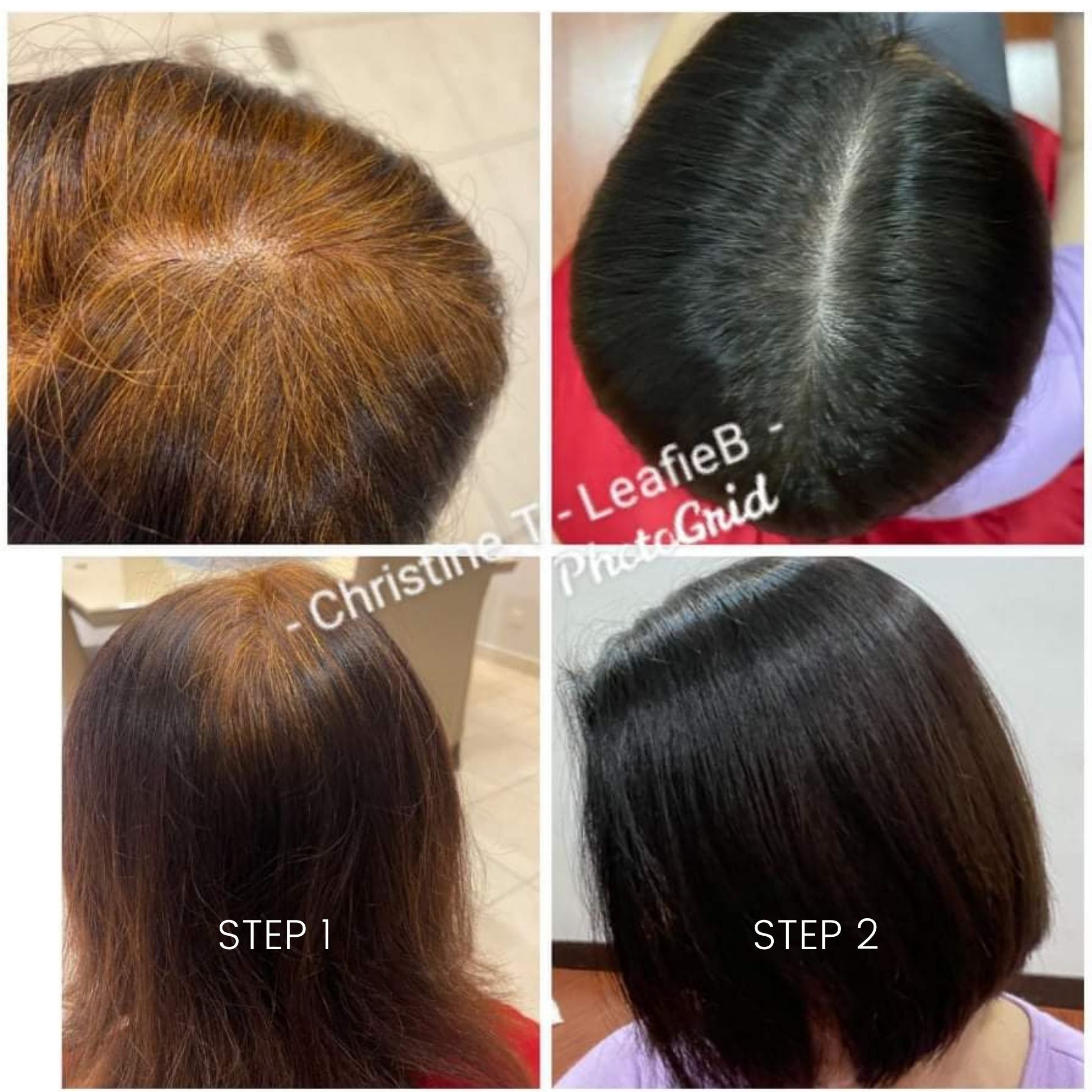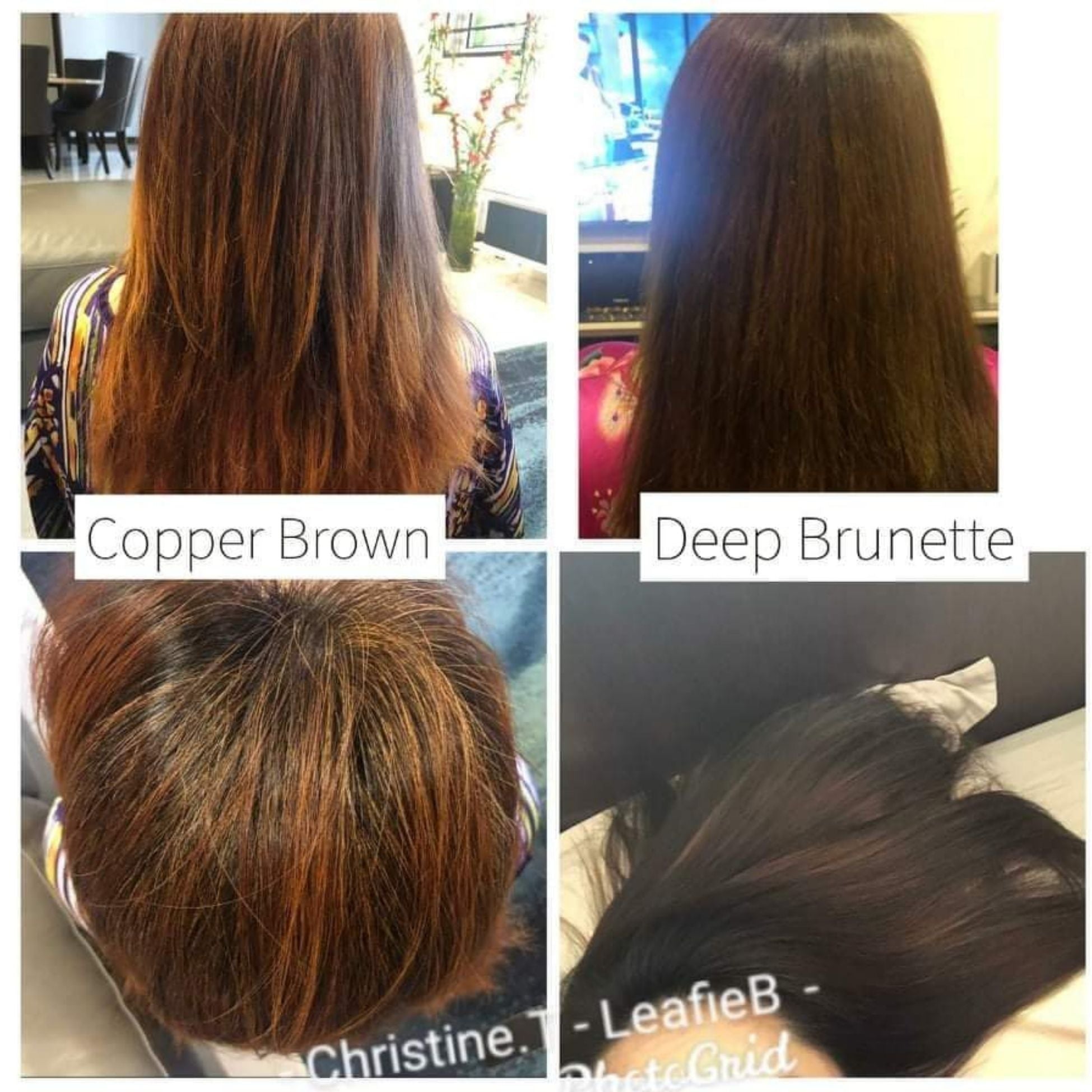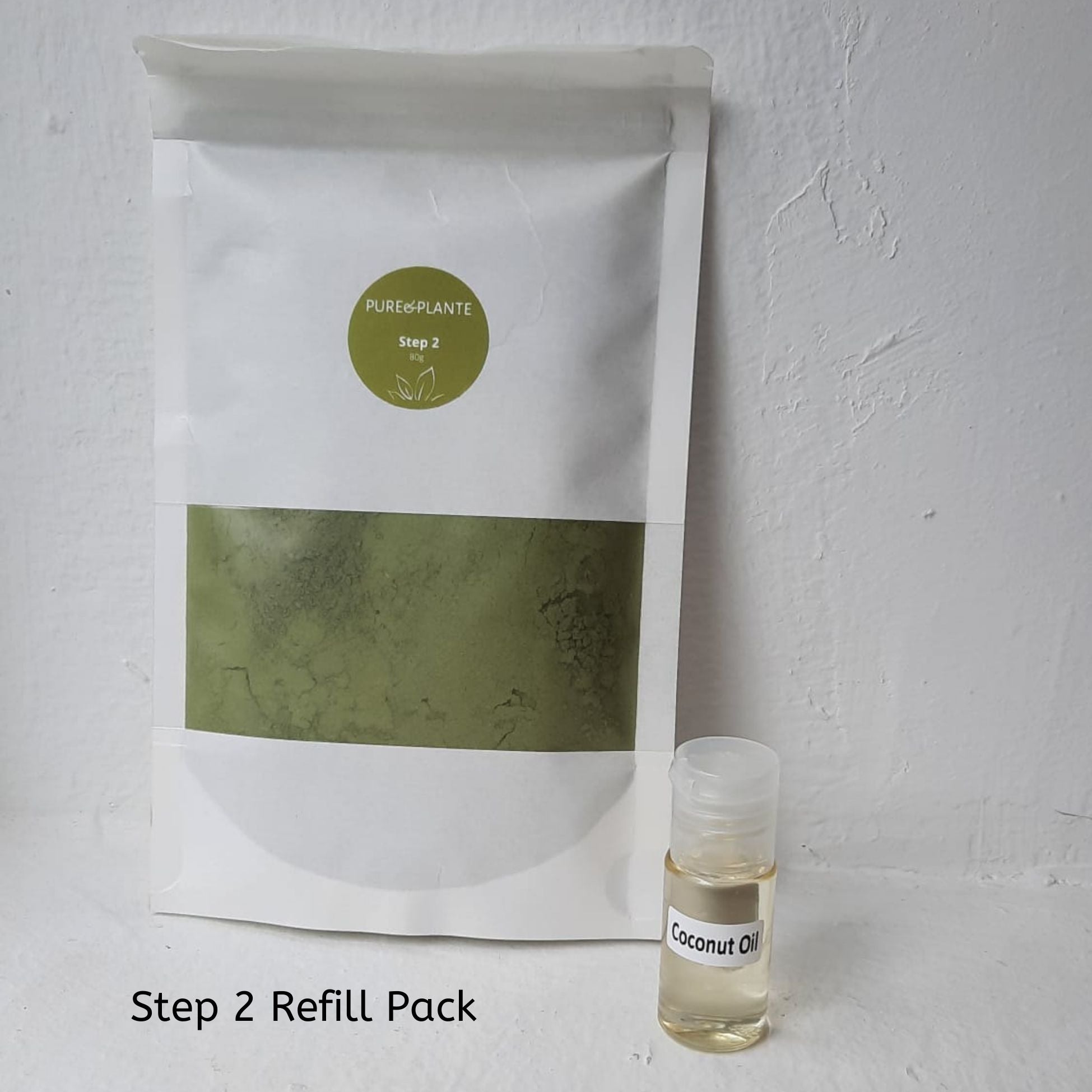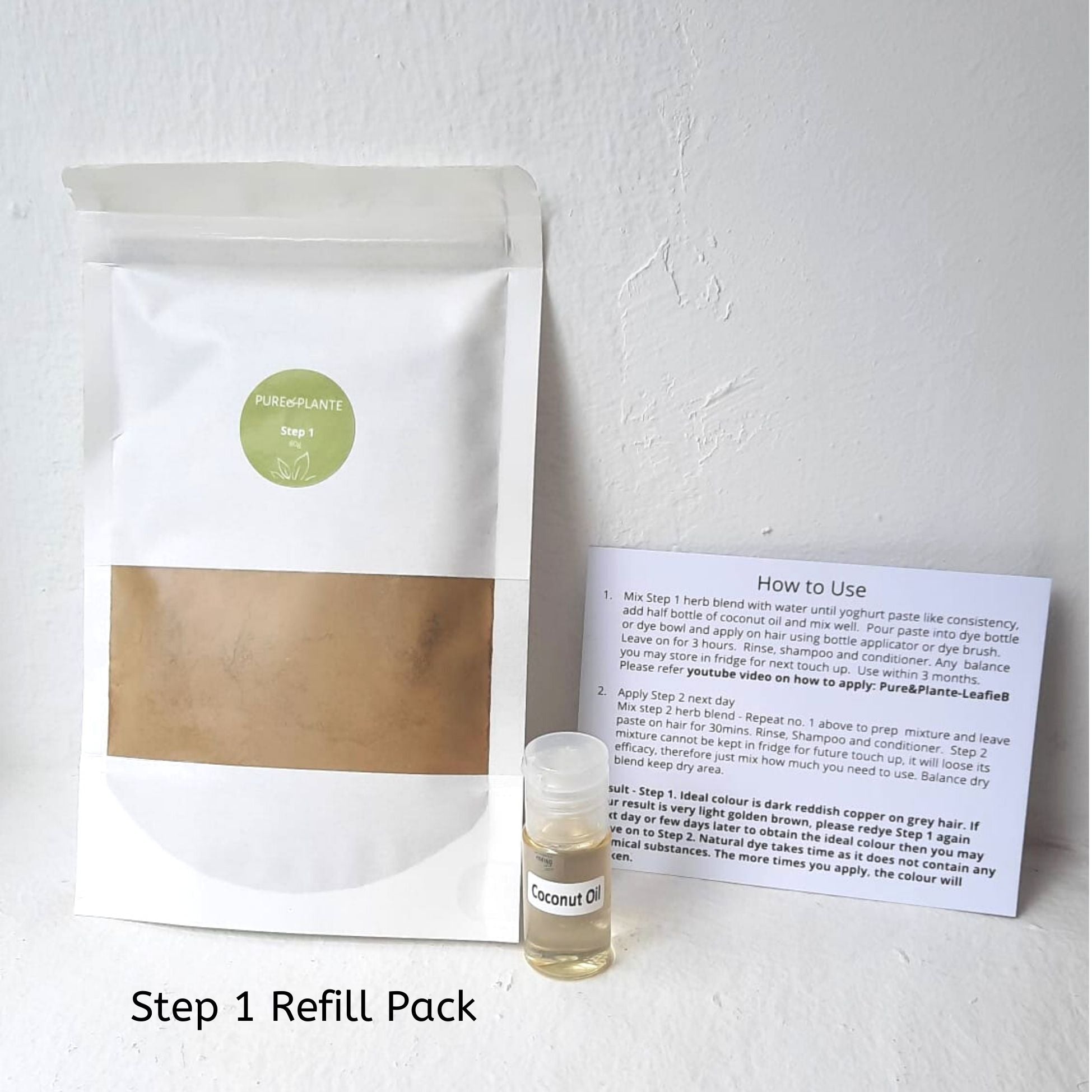 FAQs
Natural Hair Dye Pure & Plante

Does the color stay on? Yes we have gone swimming in the sea, and done all sorts of sweaty activities. The color stay on.