QING DETOX Detoxifying Deodorant
Regular price

Sale price

$14.00
A deodorant that Detox! and it works! Stay Dry and smell nice.

Formulated with bentonite clay, Thanaka powder and shea butter and coconut oil.
Bentonite Clay absorbs toxins and heavy metals.  Combined with Thanaka Powder for its antifungal, bacterial function.
Powered by essential oils of  Lavender and Citronella and Rosewood.
Available in 3 scents
Lavender
Lavender & Citronella ( Citronella repels mosquitoes) Can be applied to back of knees or elbows.
Rosewood
Please note there is a turnaround time of 7 working days for orders placed. Ie. you will get your order the following week as the products are made to order. Thank you for your kind understanding!
 
Full Ingredient List

Bentonite Clay, Thanaka Powder, Shea Butter, Arrowroot Powder,Coconut oil, Beeswax, Essentials oil of Rosewood, Lavender and Citronella depending on the scent options.
Skincare Step

Apply to underarm and stay fresh!
Best Before
Share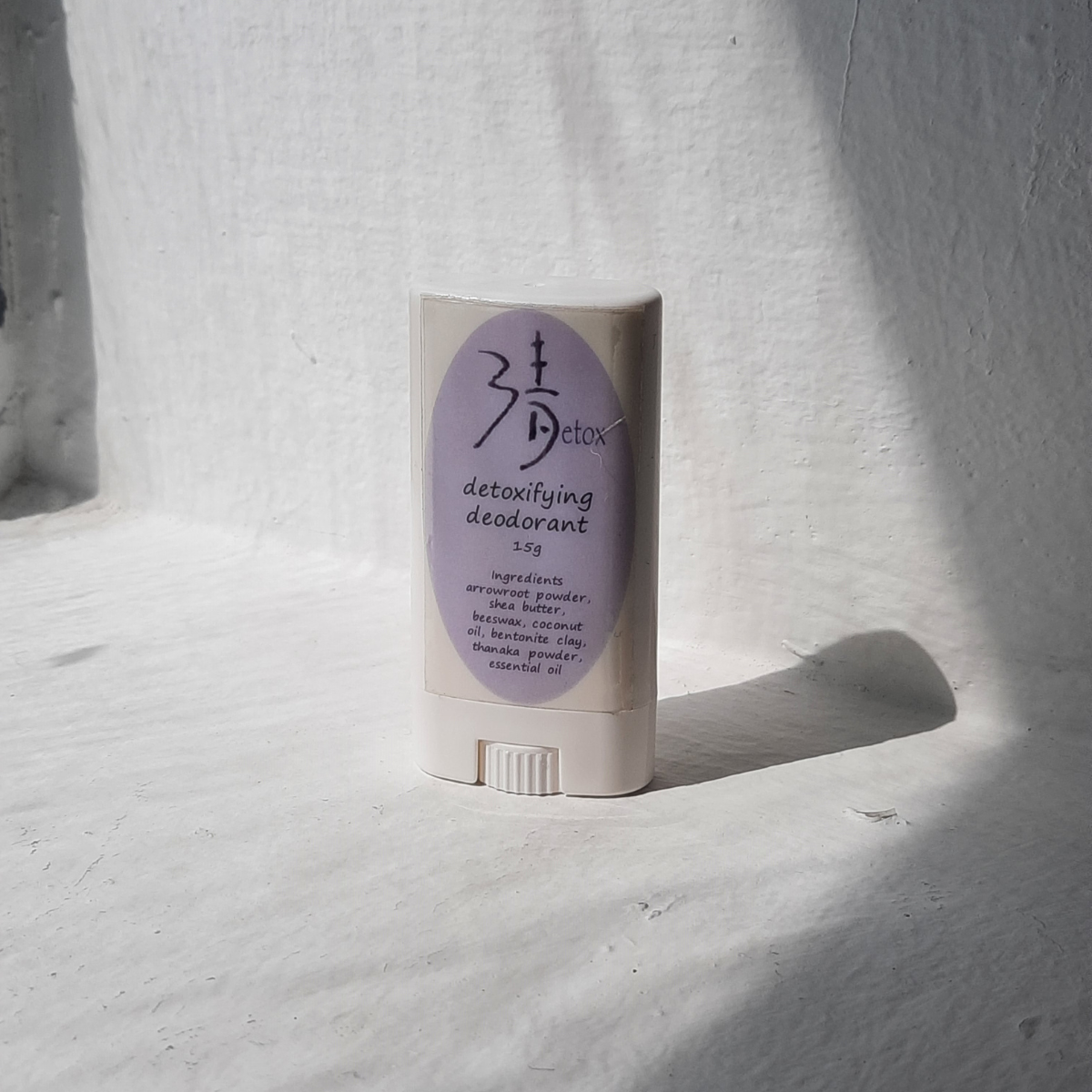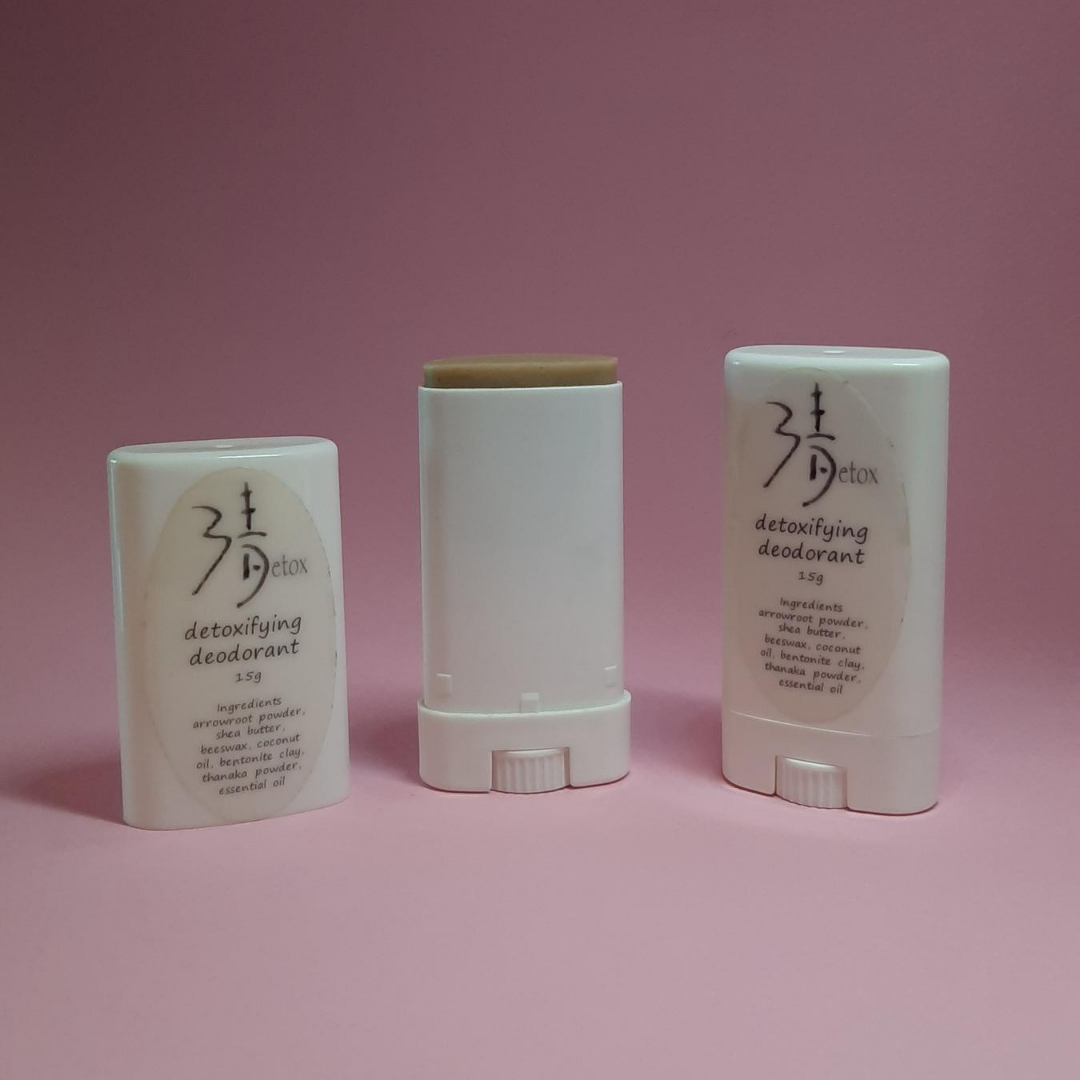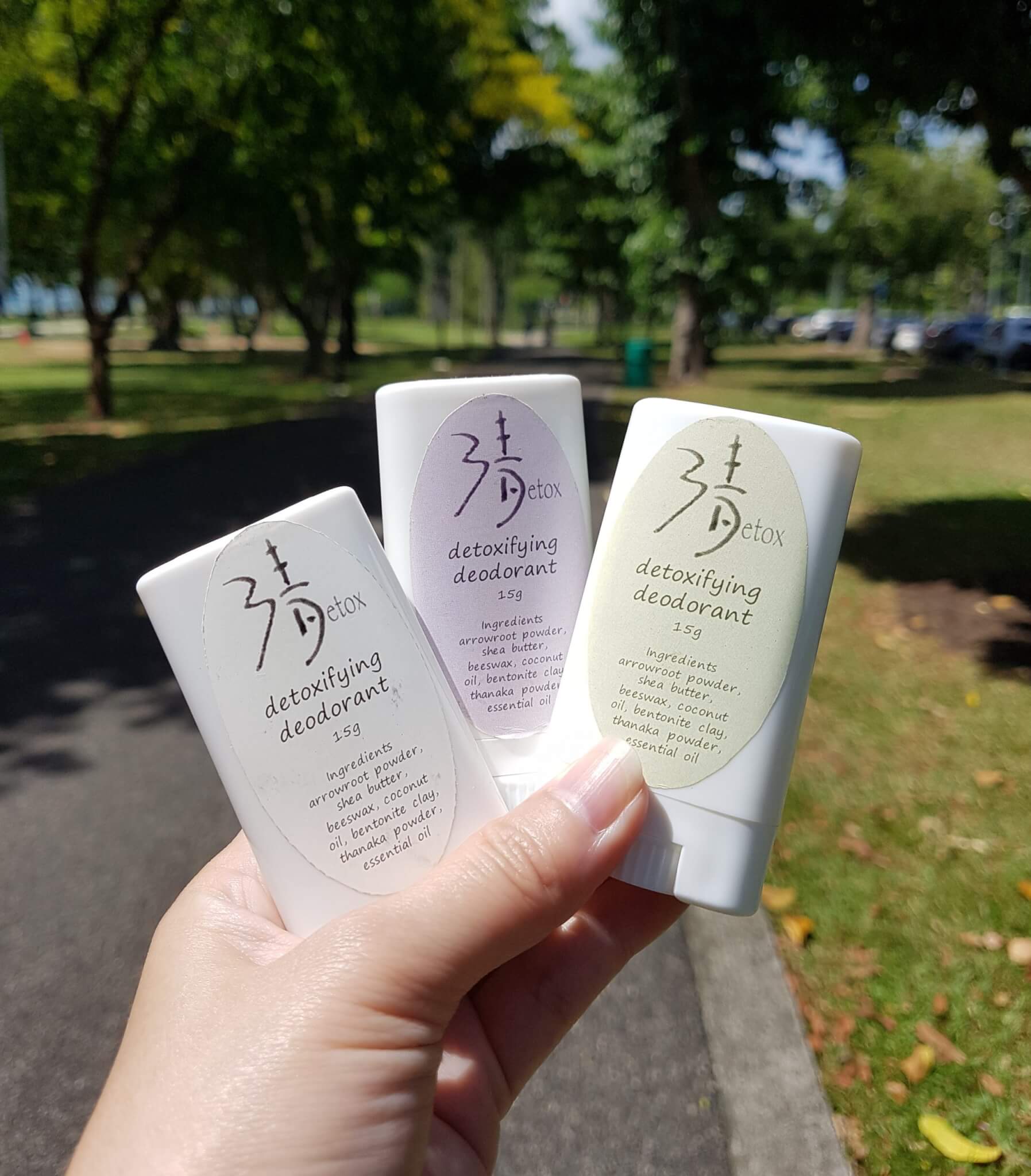 FAQs
QING DETOX Detoxifying Deodorant

How does this stop smell? Thanaka is an antibacterial ingredient made form the bark of Limonia acidissima tree. The formulator of this product went without bathing for 2 days to test it. And it works.