SUIINATURALS Moisturizing Lipsticks
Regular price

Sale price

$19.00
We made these zero chemical lipsticks so you and i don't need to eat chemical nonsense.
These are our classic shades that has been with the portfolio since the beginning.
 Allure red and Allure pink, Mauve Pink,  Couture Pink are cool colors. So if you look good in blue, black, these shades are recommended for you.
Couture Red, Korean Orange are warm colors. So if you look good in green, yellow, red etc, try out these shades!
Rose Red is our best selling color. It is a pink red which every one can wear.  This makes a safe color to choose if you are thinking of gifting someone our awesome lipstick!
Mauve Pink is a MLBB shade ( my lips but better). This shade is good at covering lips that are dark in color. So the technique is too apply some mauve pink with your fingers and followed on by the color of your choice. Mauve pink is very pretty to pop onto your cheeks too! 
CSY Pink is a very sweet color that pops better than mauve pink. 
For Suiinaturals lipstick collection, you do not need to apply additional lipbalm before wearing the lipstick. Just wear it directly. :)
Look fab babe. Cos Life is short.

Net Wt. 3.3gram per lipstick.
Gross Wt. 20gram per lipstick
 
Full Ingredient List

Made with beeswax, shea butter, cocoa butter, coconut oil and argan oil and mineral pigments of titanium dioxide, iron oxides and mica.
Skincare Step

Just apply directly to lips or dab it on for a very natural look.
Best Before
Share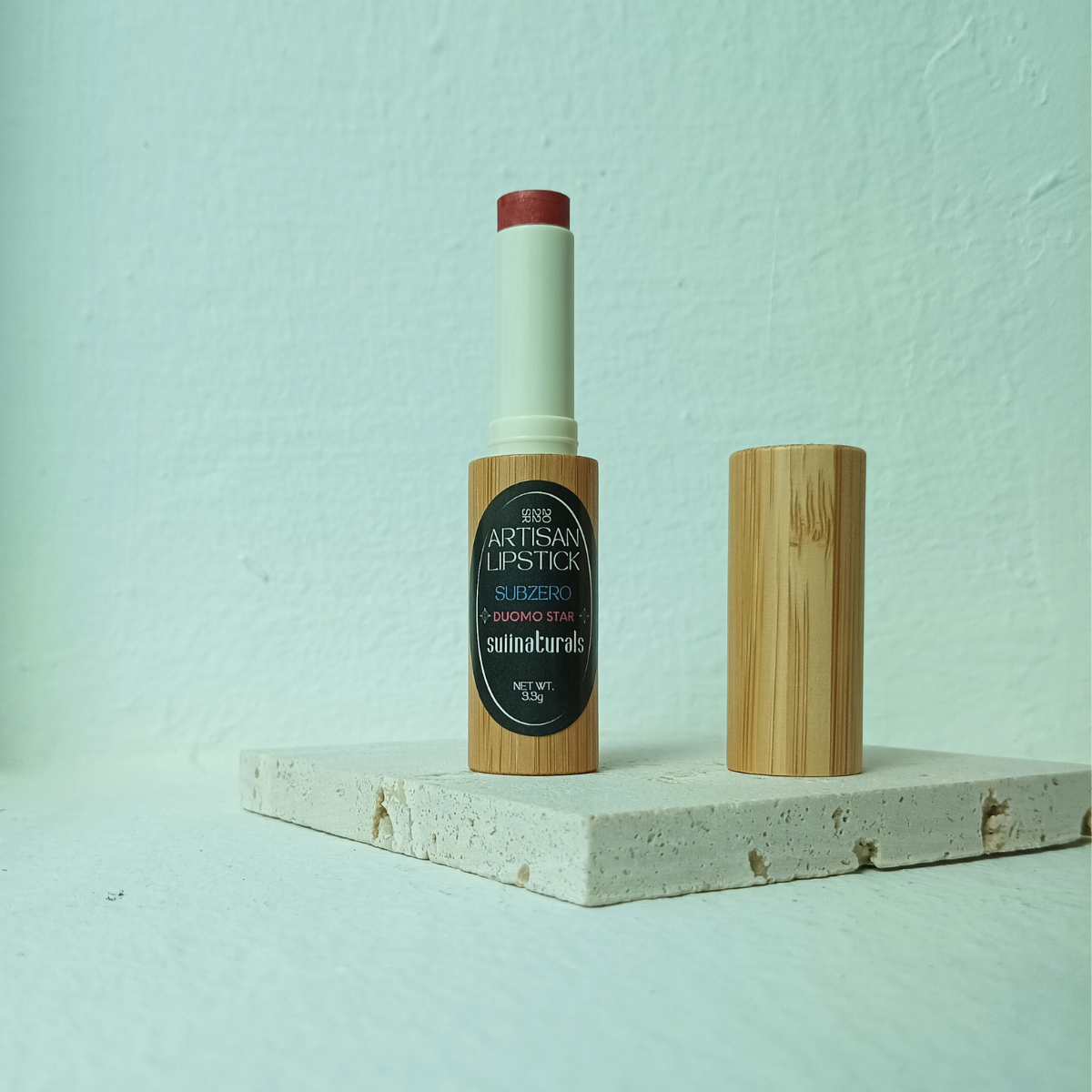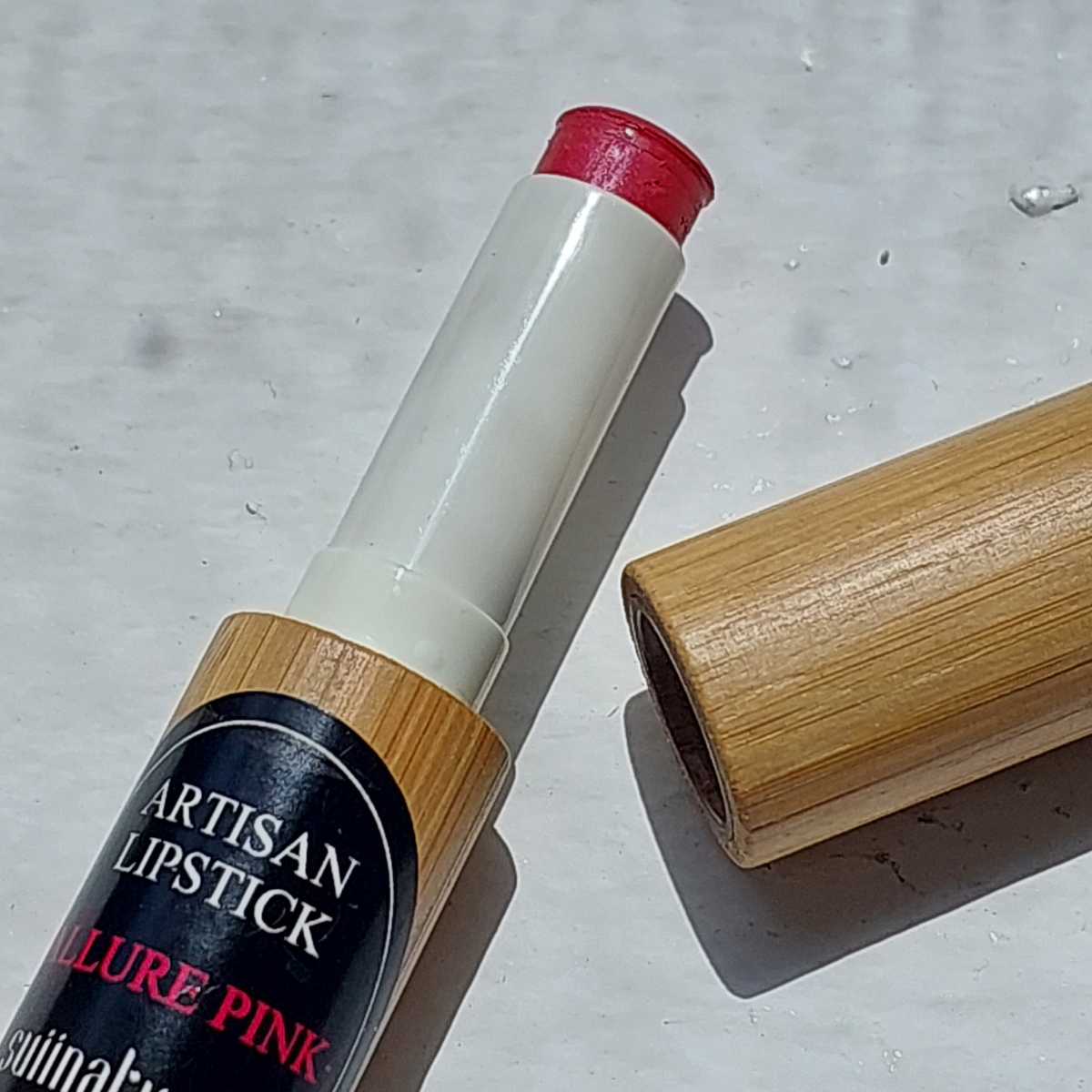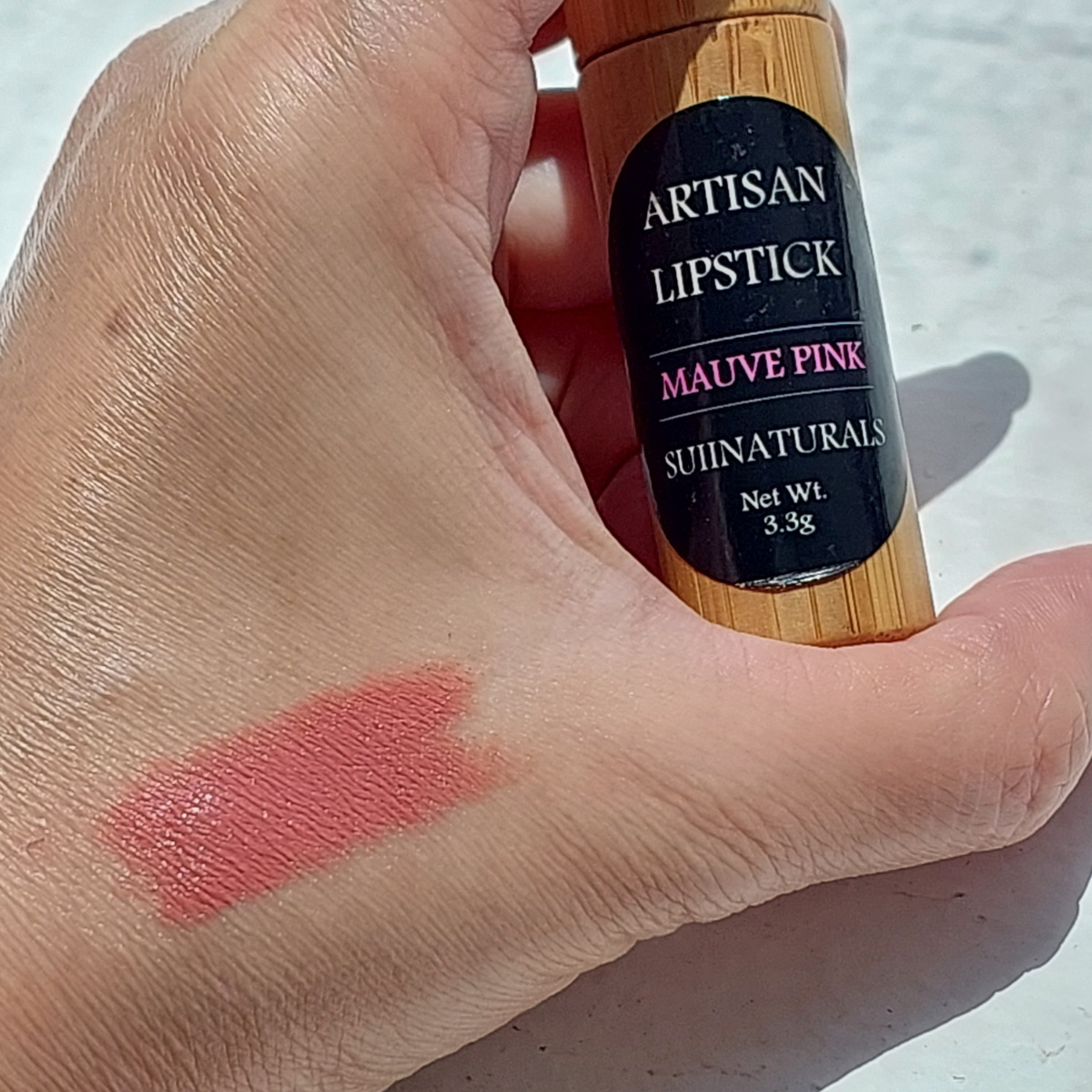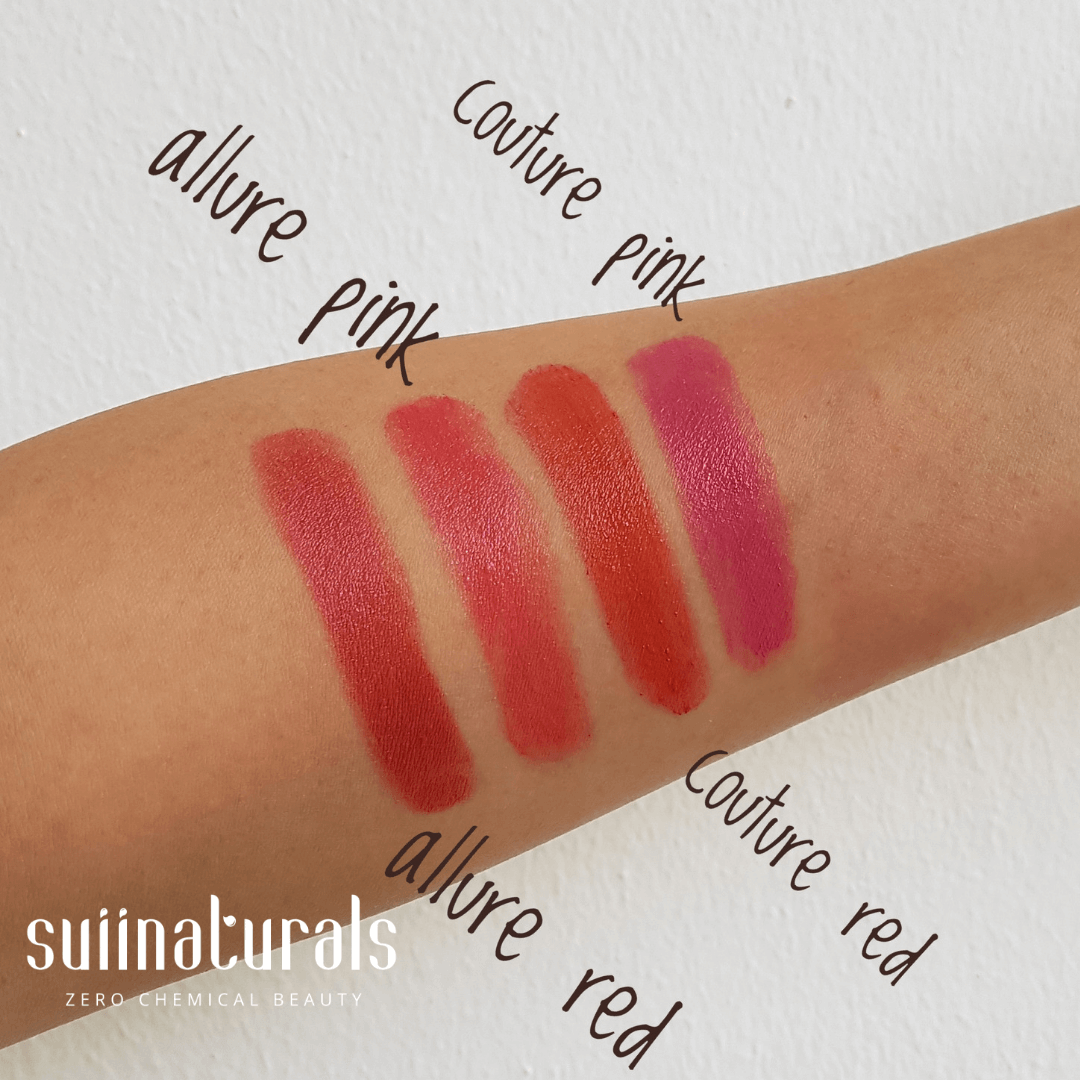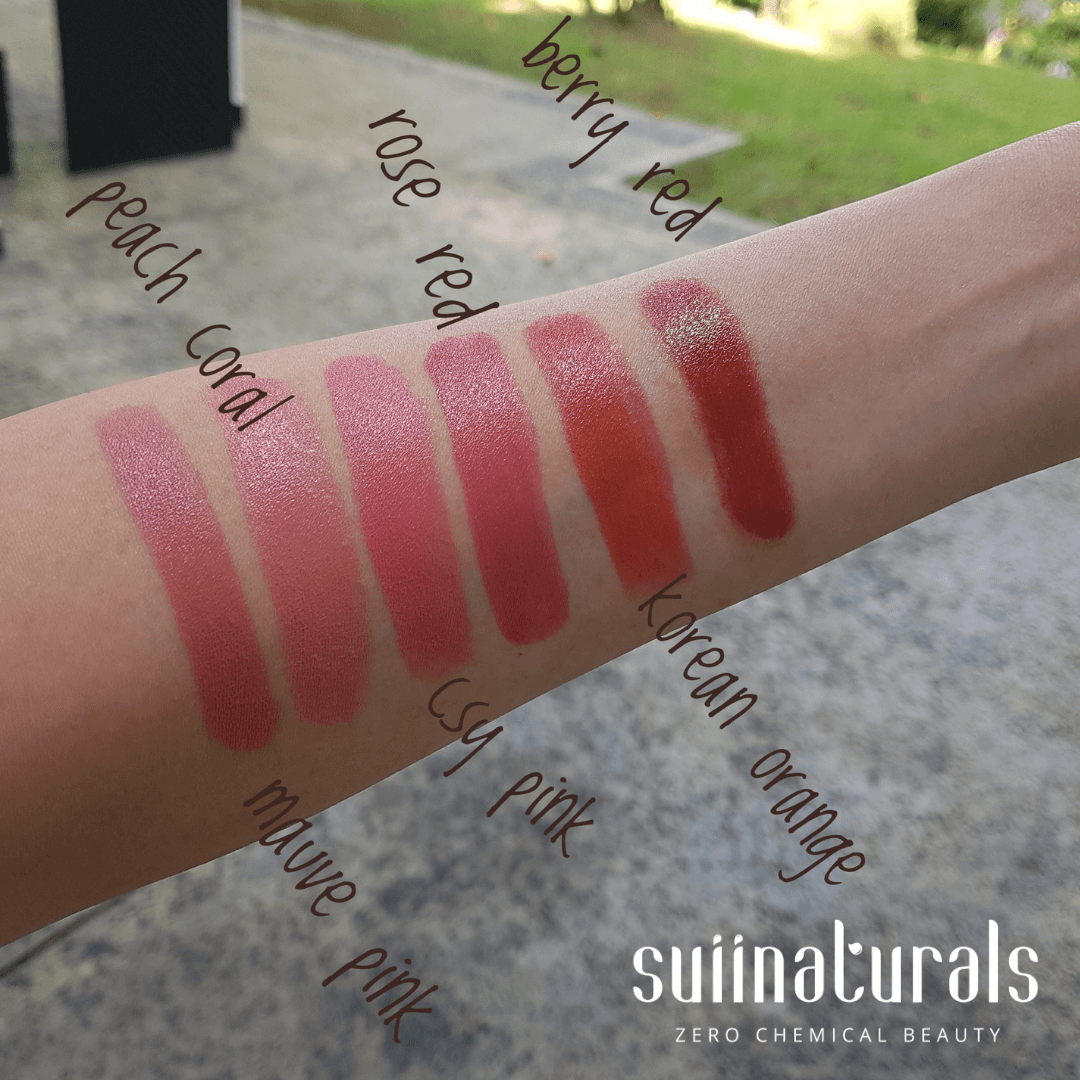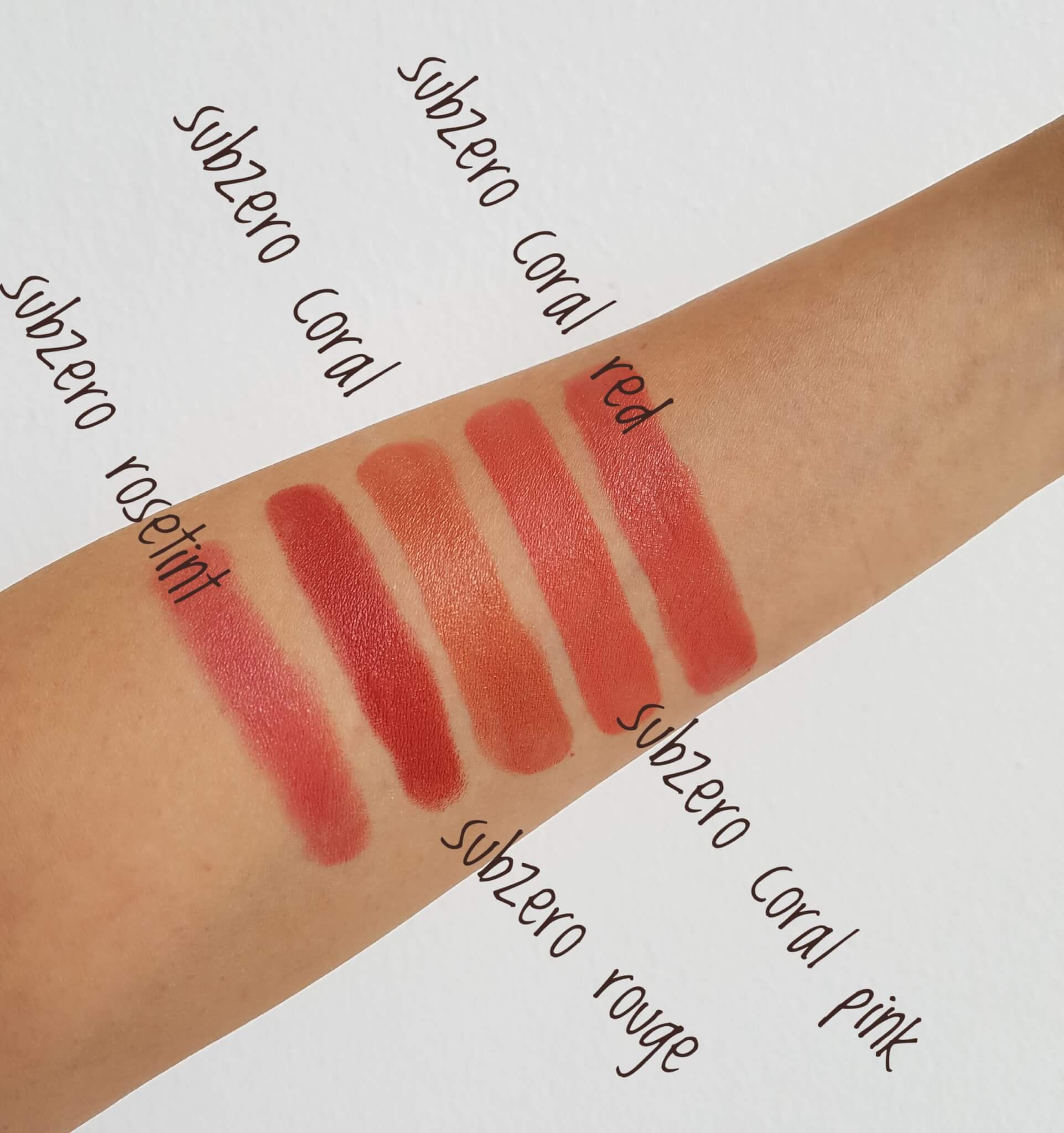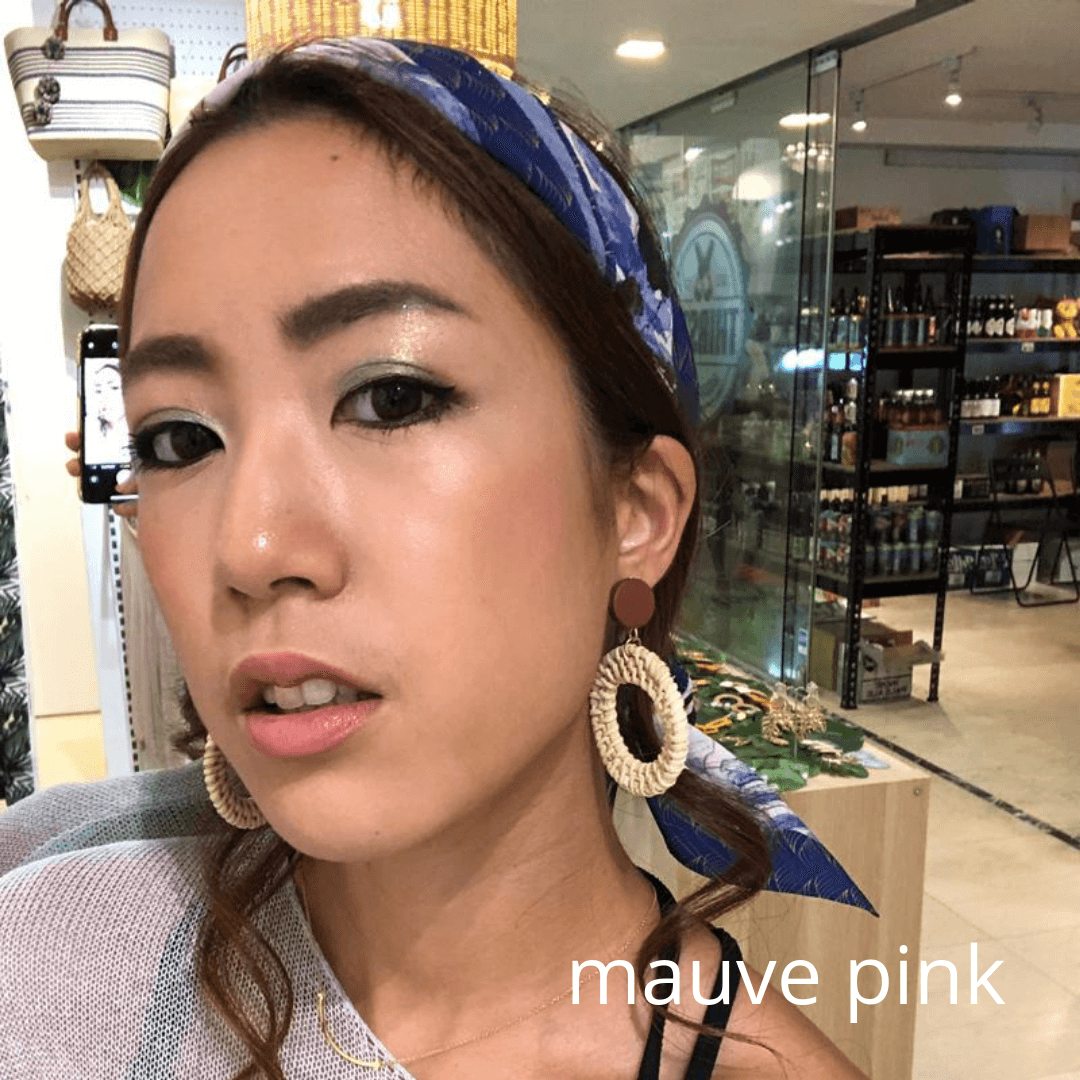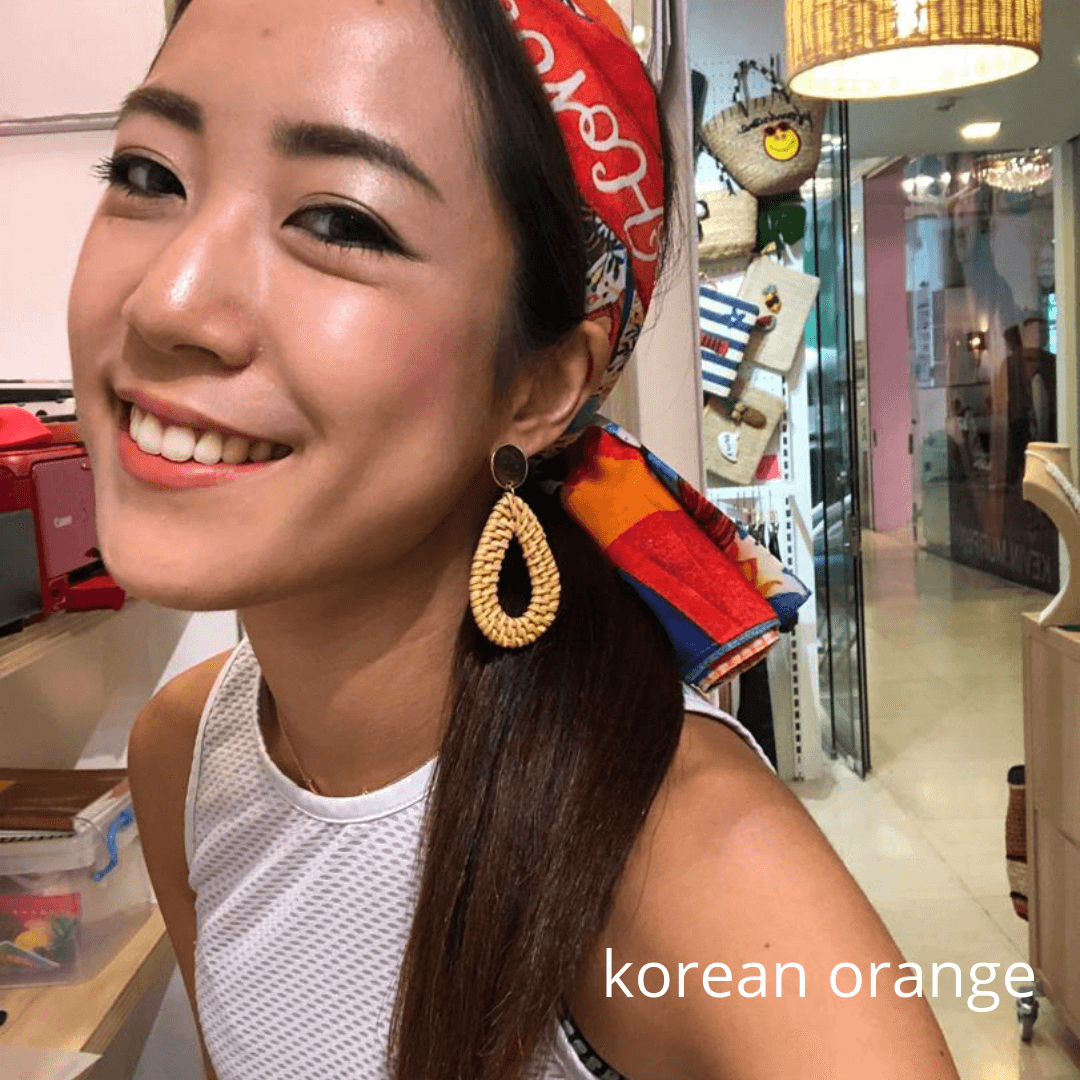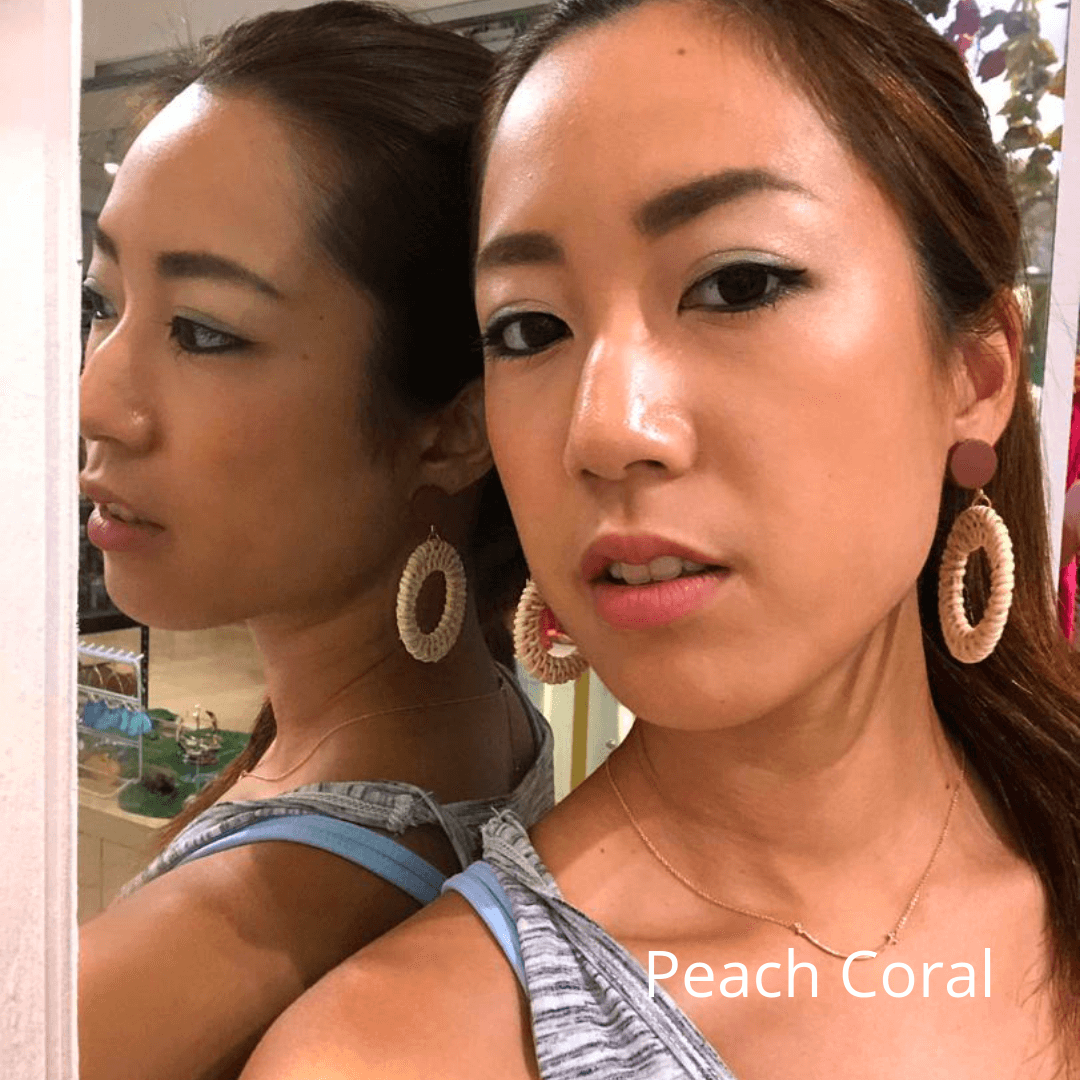 FAQs
SUIINATURALS Moisturizing Lipsticks

Your red colors are not as fire engine red or as vibrant as other lipstick brands. That's because we don't use aluminium color dyes such as lakes or carmine. Fun fact. Carmine is an aluminium salt of crushed shells of female cochineal insects. Nice.