The Makeup Minimalist Set by Suiinaturals
Regular price

$45.00

Sale price

$42.00
Paired with THE MIXIE Lip and Cheek Palette for a powerful makeup duo!
Set consists of Suiinaturals's iconic BB face Powder Small (4.5g)  and The Mixie Palette.

Choose your powder shade from the drop down option menu
Available in 7 Shades.
04 Fair Beige, 06 Natural Beige and 09 Tan Beige, Deep Beige 014R, Deep Beige 014N, V.Deep Beige 018R, V.Deep Beige 018N.

General Guideline : The average singaporean chinese women can wear fair beige or natural beige. Choose Fair beige if you wish to have a brighter look. For medium tone malays and indians sisters, your range could fall between Tan Beige and 014 and 018. R denotes Red undertone. N denotes Neutral undertone. (Please note these are very general guidelines)

Please try our powder sample kits if you have any doubts or whatsApp us at 89222739 , so we can give you a rough recommendation.

BB Face powder is a skincare based makeup powder offering medium coverage and anti acne and brightening properties.
The Mixie palette consists of Korean orange, mauve pink which doubles up as cheek blush and dark red for nights out. Inter blend any colors to create a shade to match your skin tone. This mixie palette is so universal, suits all skin tones.

Net Wt. 4.5gram
Gross Wt. 21gram
Full Ingredient List

BB Face Powder

Limonia Acidissimia L. ( Thanaka), Coix Lacryma ( Coix seed powder), Pearl Powder, Titanium Dioxide, Iron Oxides

The Mixie

Organic Shea butter, Cocoa butter, Coconut Oil, Argan Oil, Beeswax, Titanium Dioxide, Iron oxides, Mica.
Skincare Step

Pop on the cheek color with fingers after powder application. Or dab some cheek color with a tissue and use a blush brush to pick up some color from the tissue and apply as per your usual powder blush technique.
Best Before

Lip and Cheek Palette Best Before 12/24 BB Powder Best Before 04/24
Share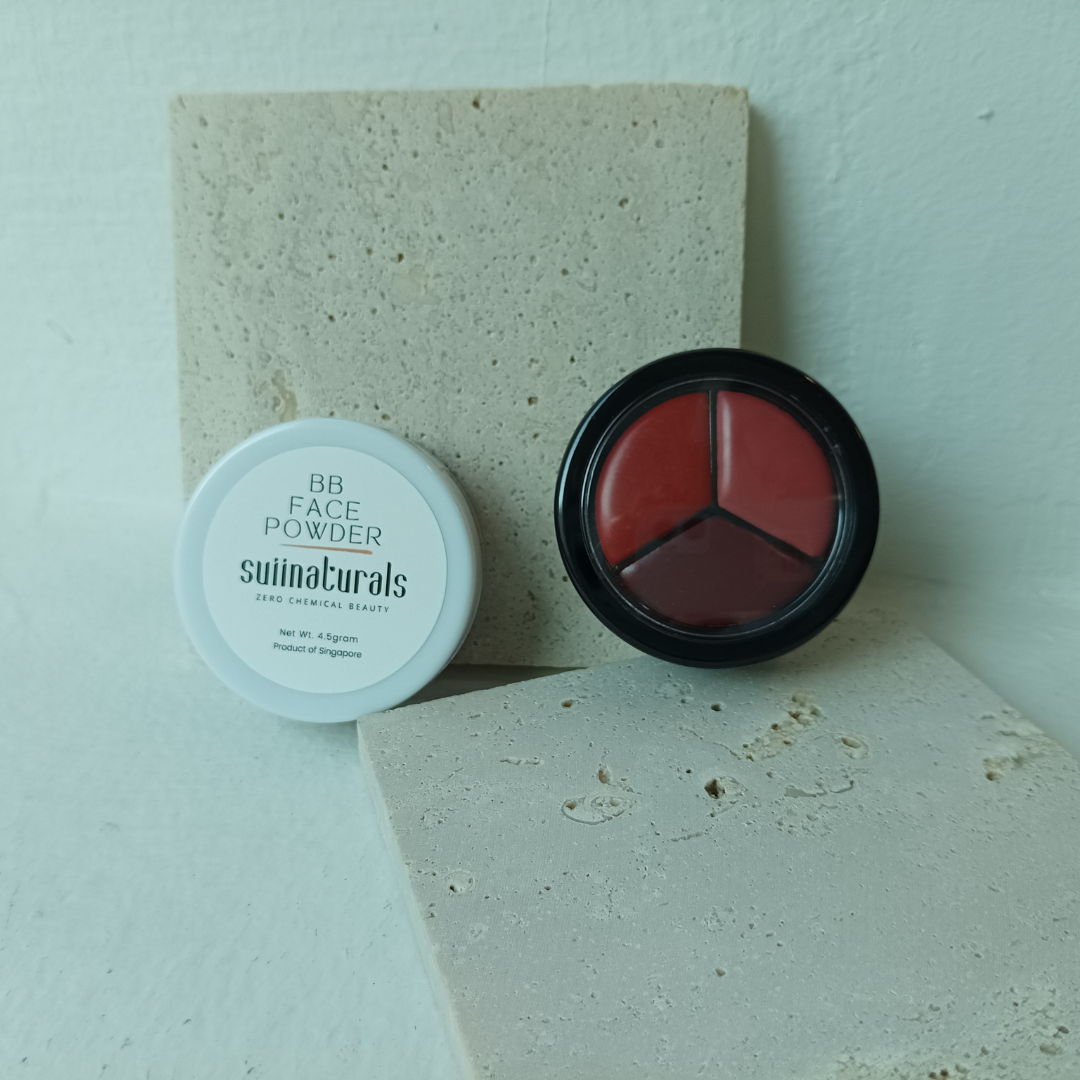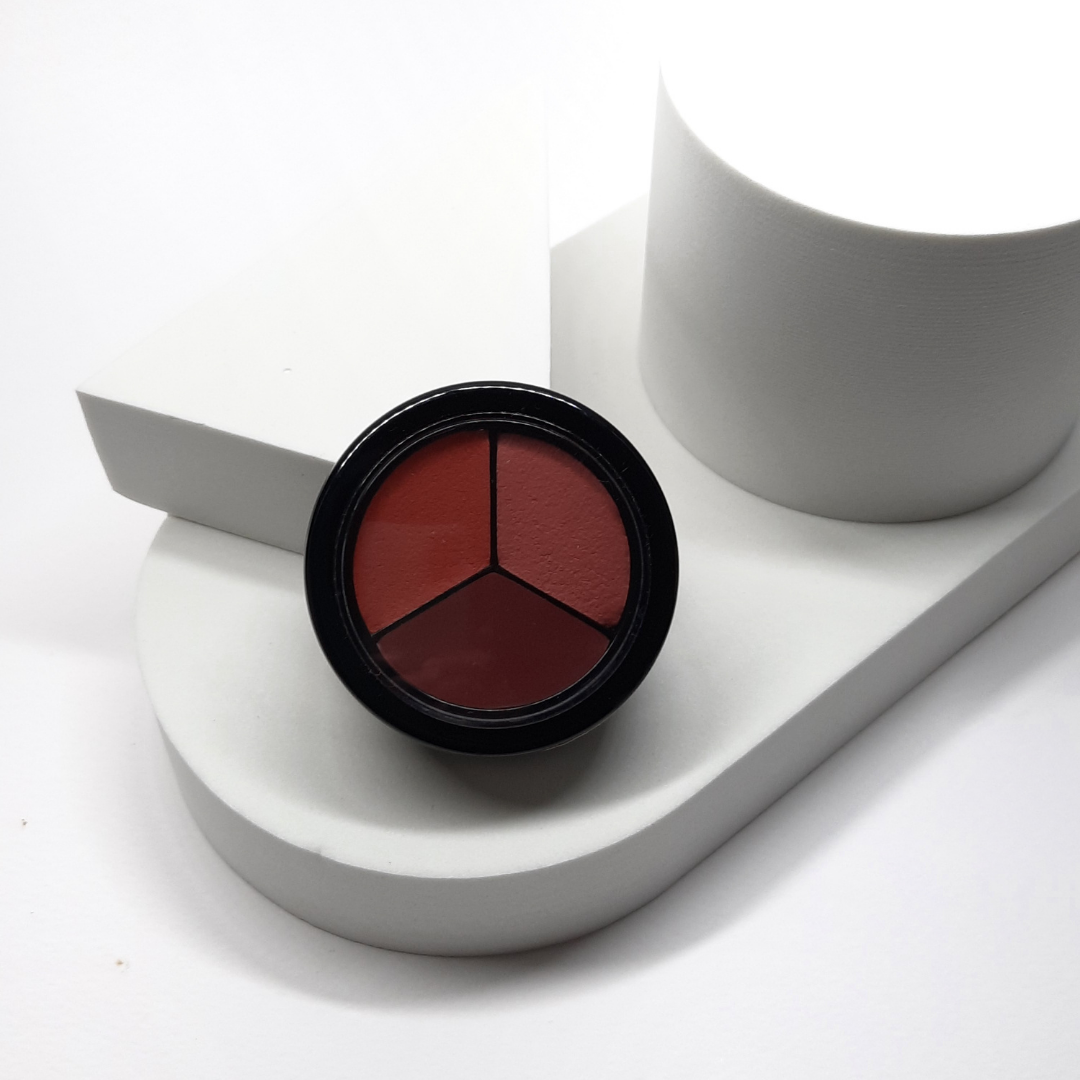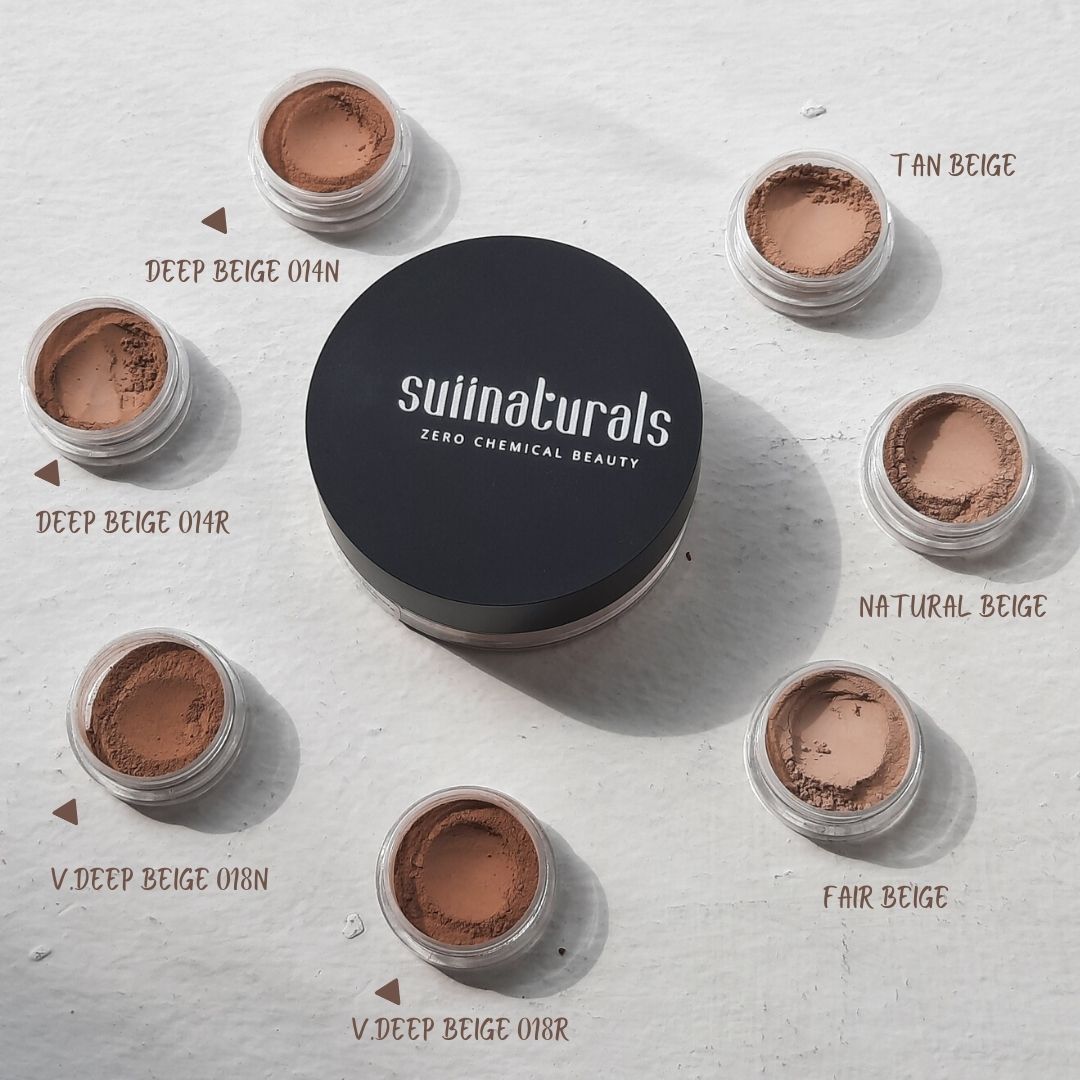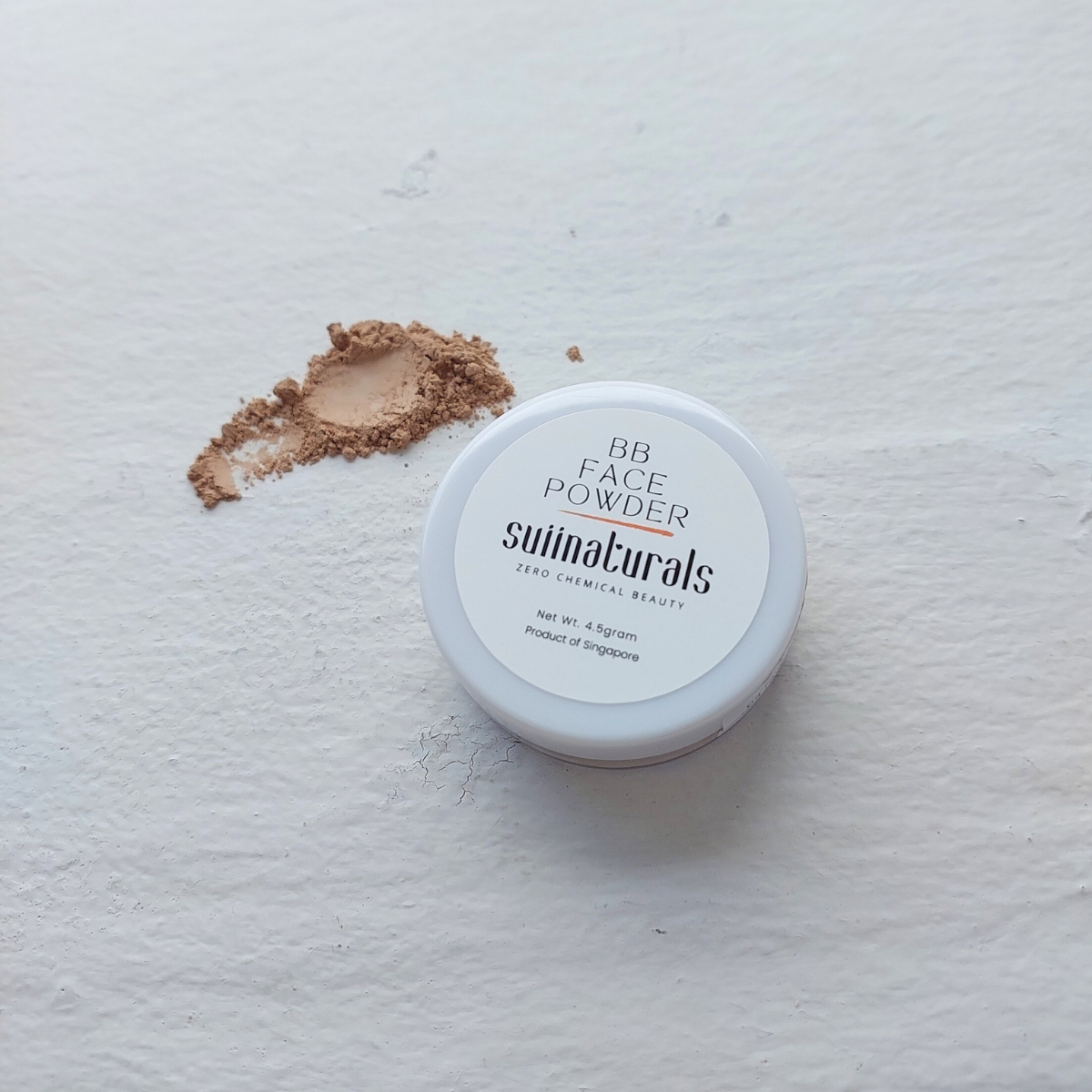 FAQs
The Makeup Minimalist Set by Suiinaturals

How to care for the mixie palette? Please use it regularly and wipe the surface of the lipstick before use as this is a open palette that is more exposed to the environment. Always use dry fingers or an applicator to take the product out the palette.